Whit Hart Lane wizard says he cannot wait to play at the Bernabeu and swap shirts with Ronaldo.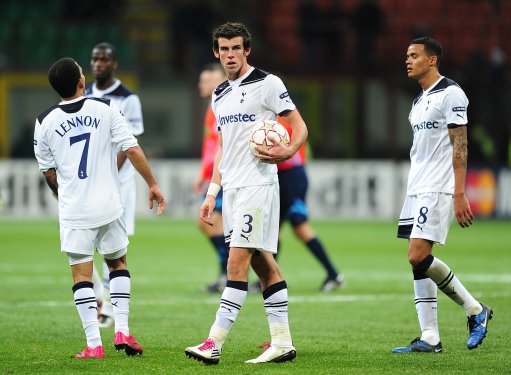 Tottenham Hotspur midfielder Gareth Bale cannot wait to play against Real Madrid and swap shirts with Cristiano Ronaldo.
The two sides will meet in tomorrow's Champions League quarter-final first-leg at the Bernabeu.
The 21-year-old is struggling with a hamstring injury but manager Harry Redknapp is willing to take a chance on the star to beat the La Liga giants.
The Welsh international admits he cannot wait to play Real and all their galacticos, and wants to grab one shirt in particular.
"We are looking forward to it, we know both teams can play," Bale said to AS.
"They are a fantastic team, I have seen them almost every week for years – I love the Spanish League, but we know how to win.
"In the last six months I have become more of a regular and I have tried to simplify things and I have improved.
"I see Cristiano, what he does – and sometimes a sideways pass is the best option," he added.
"I see him, his power and speed, when I see him do things I am looking to repeat them."
"I have asked before Giggs' (shirt), for Nesta's and this time it will be Cristiano's."