Old Trafford hit-man believes his side's luck will change at Stamford Bridge but having home advantage in the return leg is important.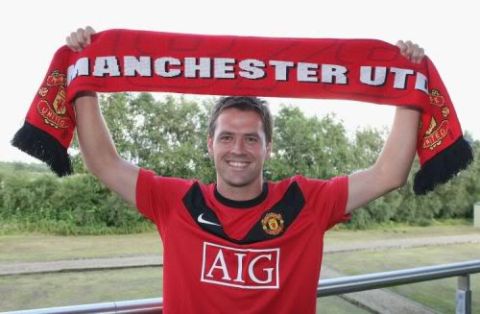 Manchester United striker Michael Owen says his team will beat Chelsea at Stamford Bridge in the Champions league as long as their luck changes.
The teams face each other in West London on Wednesday night in the Champions League quarter-final first-leg.
The Red Devils have not beaten the Blues at the Bridge in their last 10 attempts but the 31-year-old believes they have enough quality to end that run.
The England international also acknowledges the importance of playing the return leg at Old Trafford and hopes to take a lead back to Manchester.
"Since I've been at the club the games at Stamford Bridge have been odd," Owen told the club's website. "We don't get outplayed there, that's for sure.
"Unfortunately we haven't had many good results, though I'm sure our luck will change at some point.
"I can't quite believe we lost the last two league games at Stamford Bridge – we played well on both occasions.
"In the league last month we were 1-0 up and put on one of the finest displays of football Stamford Bridge has probably seen from a visiting team.
"We were 1-0 up and then they got back into the game from nothing, really.
"Maybe we were a little guilty of contributing to our own downfall but we won't let that happen again.
"We hope playing the second leg at Old Trafford will prove decisive," he added.
"We also know that whoever progresses to the semi-final will get the same advantage there, so that's an added incentive.
"From that point of view, the draw's been kind to us. But Chelsea won't be easy. It's going to be difficult to get past Chelsea over two legs."