Anfield hero has the Eastlands club in his sights as they chase White Hart Lane side for a European spot.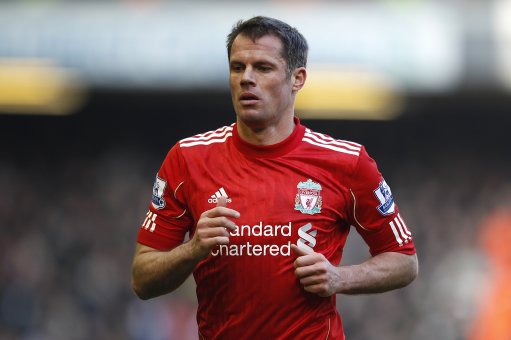 Liverpool defender Jamie Carragher admits his team will need to beat Manchester City next weekend to stand any chance of Europa League qualification.
The Reds are now five points behind fifth-placed Tottenham Hotspur, who have a game in hand, after the 2-1 defeat to West Bromwich Albion.
But the 33-year-old is not giving up hope on Europe and knows his team must stick together to get back on track – starting with victory over City.
"I don't think losing the extra point here with that late goal will make or break how we finish the end of the season," he said.
"We have still got a bit of catching up to do on Tottenham, they only drew (at Wigan).
"There have been plenty of times this season when we thought European qualification had gone. Wigan at home (a 1-1 draw), West Ham away (a 3-1 defeat).
"But then you get a couple of good results after those and you think it's back on.
"We beat Manchester United after losing to West Ham, hopefully we can do the same against Man City and give everyone a lift.
"It's a massive game for us.
"City have spent a lot of money and are a team full of a lot of big stars but hopefully that will be the type of game we need to get back on track after this defeat.
"We have got some big games coming up, unfortunately we've picked up a few injuries and it's even more important now we stick together until the end of the season."