Old Trafford hero could miss Wembley showdown with fierce rivals if handed suspension.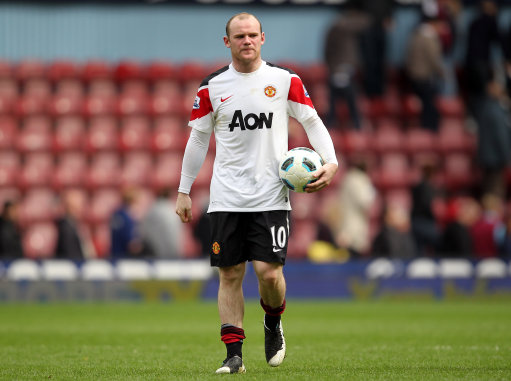 Manchester United striker Wayne Rooney could be banned for two matches after the Football Association has charged him for using offensive language.
The charge relates to Rooney swearing into a camera after his third goal in the 4-2 defeat of West ham United on Saturday.
The 25-year-old was seen to be shouting "F**k off" by millions of fans watching at home.
He later issued a full apology but the FA have still decided to punish him.
"I want to apologise for any offence that may have been caused, especially any parents or children watching," he said in a statement.
"Emotions were running high and on reflection my heat-of-the-moment reaction was inappropriate. It was not aimed at anyone in particular."
The charge holds a two-game suspension and Rooney has until 6pm on Tuesday to respond to the charge.
If the England striker is banned he will miss the crucial Premier League game against Fulham as well as the FA Cup semi-final against Manchester City.