Bernabeu hero is still an Anfield fan and expects club to return to its former glories.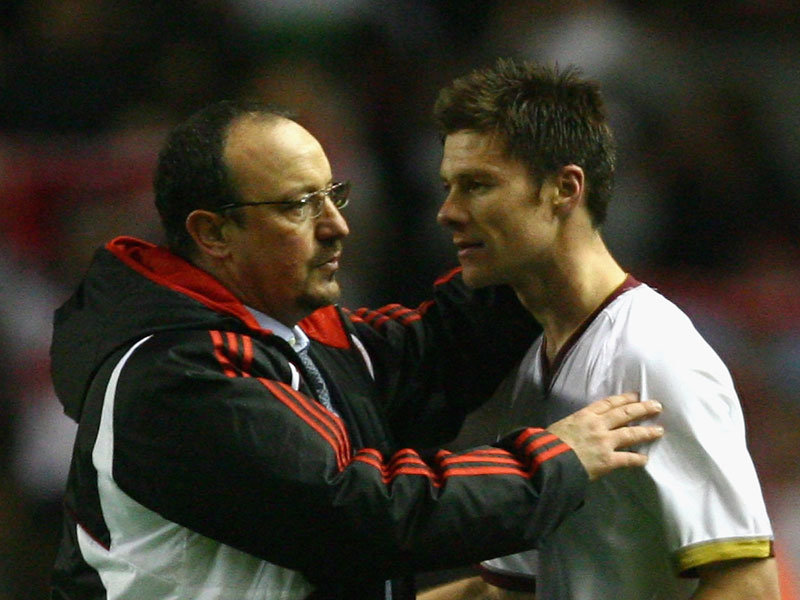 Real Madrid midfielder Xabi Alonso has predicted an exciting future for former side Liverpool as they have now have financial stability.
Following the takeover by Fenway Sports Group, the 29-year-old says the Reds now have the economical muscle to provide a strong team for their fans.
Liverpool are currently in sixth, five points behind Tottenham Hotspur and a Europa League place.
But Alonso is confident the club he still supports and loves will return to challenging for trophies and European glory soon.
"They have regained their confidence and despite being knocked out of the Europa League their form in the Premier League has improved a lot," Alonso told The Times.
"They can rebuild a competitive team, especially as it looks like there is now stability at the club again.
"Now they have to think about the sport side and create a plan for the following years.
"I am still a Liverpool fan and will be forever, absolutely," he added.
"The things that I have lived and the experiences I had during those five years are deep in my heart.
"The passion and respect I had for the club and its supporters are still the same.
"Hopefully I can transmit to my son what Liverpool Football Club means and how special it is, as he was born in the city and he will visit it in the future."