Emirates and White Hart Lane starlets ready to battle it out for top honour.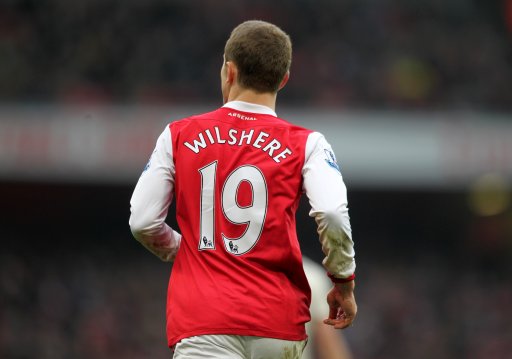 Arsenal and Tottenham Hotspur are to renew their rivalry, but this time off the pitch, as Jack Wilshere and Gareth Bale are nominated for PFA Young Player of the Year.
The two up and coming stars are joined on the list by Wilshere's team-mate Samir Nasri, Manchester City's Joe Hart and Everton's Seamus Coleman.
And after being sensationally overlooked for the senior award Manchester United winger Nani is also nominated for the award.
There are several surprise omissions from the list with Nani's team-mate Javier Hernandez and Liverpool striker Andy Carroll the big name casualties.
Manchester City's Adam Johnson and Arsenal's Theo Walcott may have made the list but have suffered too many injuries.
Wilshere and Bale are the clear favourites this season after both enjoying fine seasons for their clubs.
Wilshere has excelled in his debut season with the Gunners, culminating in awesome displays against Barclona and earning a full England cap.
Bale's performances in the Champions League, most notably his hat-trick against Inter Milan in the San Siro, has earned many plaudits.
Joe Hart is about to break his club's record for clean sheets in a season, carrying his team into the top four.
Nasri and Nani have both enjoyed fine season scoring goals and creating for others in equal measure.
Seamus Coleman has constantly impressed in a team that has struggled for consistency all season.
The winner of the award, along with Player of the Year, will be announced at a dinner on April 17.