Supposed former Highbury star demands more from his favourite Emirates player.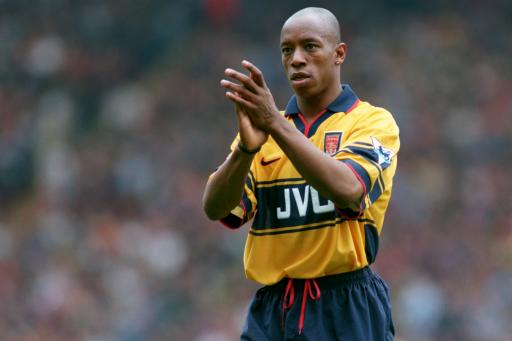 Arsenal legend Ian Wright has apparently blasted his favourite Gunners' player on Twitter and demands he improve his performances.
@Wrighty_8, an account on the social networking site Twitter claiming to be the Highbury legend, has demanded striker Robin van Persie recreate his old form and rescue Arsenal's season.
Arsene Wenger's side suffered a dire goalless draw at home to Blackburn Rovers last weekend leaving them seven points behind league leaders Manchester United.
Despite having a game in hand and awaiting the visit of United to the Emirates, the chance of ending a six-year wait for silverware seems to have gone.
This has left Arsenal fans distraught and angry and are searching for reasons to explain their slump.
Wright is no exception but he believes the team's striker and most experienced player can deliver more on the field.
"What happened to the old RvP? The one who dribbled past people with power and tried to blast the ball top corner?" @ Wrighty_8 tweeted to @Persie_Official.
"You're a great player but I thought you wanted to be the best in Europe? Where did you hunger go? Why do you rely on Cesc?
"This team needs a f***king leader and you need to step up son, start shooting and going past people for f**ks sake.
"Show some balls goddammit and play like you did in 2005.
"You talk about nutmegging people in training but you never try it in games.
"Man your my favorite player ever I know more about you than anyone and I have more faith in you than anyone."
Van Persie, who has once again struggled this season with injury, has scored 15 goals in 25 appearances.
The Dutch international has taken the criticism with a pinch of salt and even answered the prankster's demands.
"thanks mate I'll work on it," @Persie_Official replied.