Emirates star's agent says playmaker is happy in North London but could move to San Siro in the future.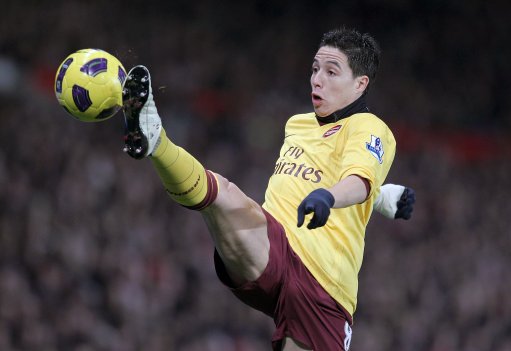 Arsenal midfielder Samir Nasri is happy at the club but could move to Italy one day according to his agent Alain Migliaccio.
The 23-year-old is in fine form this season scoring nine goals and one assist in the Premier League and earning a PFA Player of the Year nomination.
It is best best campaign since moving from Marseille in 2008 and his performances have not gone unnoticed in Europe.
Media reports link him with a move to AC Milan but Migliaccio insists there has been no approach from the Serie A club and says his player is happy in North London.
But the agent does not rule out a move to Italy in the future.
"An interest from AC Milan? Today these are only rumours, nobody has contacted me," Migliaccio told calciomercato.it.
"I don't think it is impossible, but nobody has talked with me.
"Would he like to play in Italy in the future? Why not?
"AC Milan, Juventus and Inter Milan are all great clubs, but now Samir is really good in Arsenal and I think he will not move from London."