White Hart Lane boss determined to keep youngster to help the club to grow.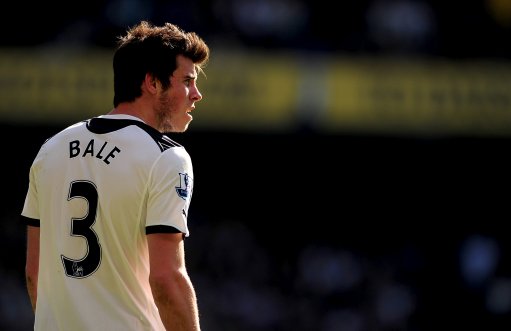 Tottenham Hotspur manager Harry Redknapp says Gareth Bale is as important to the club as Cristiano Ronaldo was to Manchester United
As a result he has slapped an £80million price tag on his young star.
Bale will line up against Ronaldo in tonight's Champions League quarter-final first-leg at the Bernabeu.
The Welshman is linked with every top club in Europe following excellent displays so far in the competition, notably a hat-trick against Inter Milan.
The 21-year-old, who signed a new four-and-a-half year deal in January, says he is open to moving abroad despite Jose Mourinho claiming he will not be going to Real.
But Redknapp has warned his chairman of the dangers of being a selling club as other players may decide to leave as well.
This would hinder the progress made by Redknapp in the last few years. He has taken Spurs from the relegation zone into the Champions League latter stages.
"We don't want to sell him," Redknapp said.
"If you are looking to build a club, you can't be selling Gareth as then (Luka) Modric would want to go and then someone else would want to go.
"Then Tottenham would end up where they were four or five years ago, finishing halfway up the table each year.
"I had it at West Ham. We let Rio (Ferdinand) and Frank (Lampard) go and then the rest followed.
"Once you start selling one then I think it sends out the wrong signals.
"Manchester United sold [Cristiano] Ronaldo but they got an offer of £80million so in the end it was good business," he added.
"But we wouldn't want to sell a player like Gareth Bale at this time, when we're trying to build the club. It would have to be that type of figure.
"I'm sure it would have to be an amazing figure if you ever sold him. But how do you replace a player like that? It's very difficult."