White Hart Lane boss says starlet needs to learn the game before seeking new pastures abroad.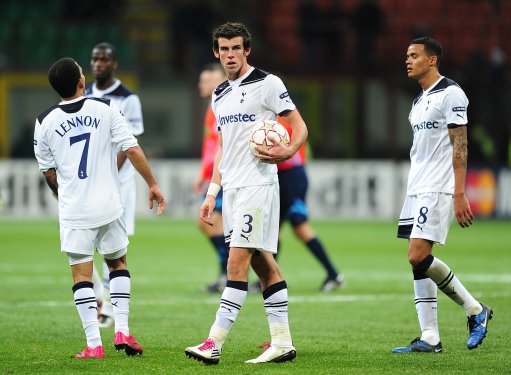 Tottenham Hotspur winger Gareth Bale should stay at the club for the next few years to aid the youngster's development according to his manager Harry Redknapp.
The 21-year-old has been in fine form this season culminating in a PFA Player of the Year nomination and has attracted interest from Europe's top clubs.
Spurs are struggling to make the top four and Redknapp knows his starlet could be tempted by a club offering Champions League football next season.
But the boss has slapped an £80million price-tag on Bale's head and says any move would be detrimental to the club and to the player.
"Once you start selling one then I think it sends out the wrong signals," Redknapp said.
"Manchester United sold [Cristiano] Ronaldo but they got an offer of £80million so in the end it was good business.
"But we wouldn't want to sell a player like Gareth Bale at this time, when we're trying to build the club. It would have to be that type of figure.
"I'm sure it would have to be an amazing figure if you ever sold him. But how do you replace a player like that? It's very difficult," he added.
"If a player comes in and says that he wants to go, or the agent says that, there is very little you can do about it, but I don't see that happening.
"I think that he needs a few years playing at home. He is only a boy. He has plenty of time to do that later in his career."