Old Trafford veteran in line for return at Stamford Bridge but striker is protected from the media.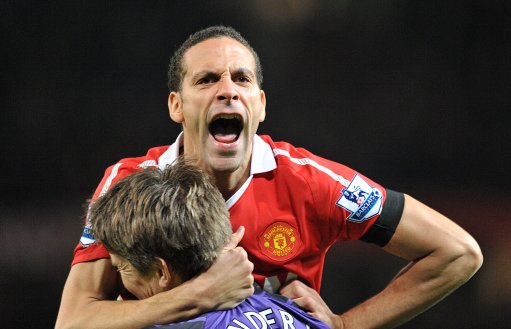 Manchester United defender Rio Ferdinand is back in training after a calf injury and could return for the Champions League quarter-final with Chelsea.
The 32-year-old could return for the first time since February after picking up the problem in the warm up against Wolverhampton Wanderers.
Midfielder Anderson also trained with the squad ahead of the Stamford Bridge tie since returning from injury.
But striker Wayne Rooney was protected by manager Sir Alex Ferguson from the glare of the media as he sat out the first 15 minutes of the practice session.
The 25-year-old is currently caught up in the controversy following his foul-mouthed rant at a TV camera after scoring his hat-trick in the 4-2 defeat of West Ham United.
The Football Association charged him with improper conduct and he now faces a two-match ban. He has until 6pm today to appeal.
Darren Fletcher is still out with a virus while defenders John O'Shea and Wes Brown also did not train.
Rafael did return from the sidelines as did Jonny Evans and Paul Scholes following domestic suspension.