Sir Alex Ferguson wants to bring White Hart Lane youngster to Old Trafford.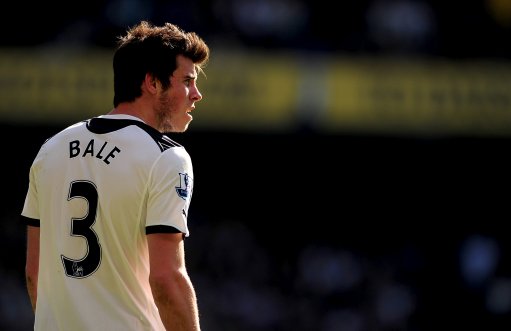 Manchester United boss Sir Alex Ferguson will test Tottenham's resolve by making an significant offer for winger Gareth Bale this summer and will feel his hopes of securing the Welsh international will increase if the North London side fails to secure Champions League qualification for next term. The Old Trafford boss is looking for a long term replacement for Ryan Giggs and sees the 21 year old as the perfect man for the job.
Former Southampton youngster Bale has had a phenomenal season and has become a pivotal part of Harry Redknapp's long term plans but the White Hart Lane manager must feel a little concerned about the mounting interest in the Spurs starlet.
Even though Bale signed a contract extension last month Ferguson will know as well as most that the length of a player's deal at a club appears to mean little in the current transfer market. Indeed when Cristiano Ronaldo left for his record breaking move to Real Madrid he had more than three years left on a lucrative Man United contract, indeed the signing of the deal merely increased his sell on value.
Some sources believe that Ferguson is willing to make an opening offer of £35m for the talented wide man who has torn apart Europe's best defences this term and has developed a reputation that has attracted interest from Real Madrid and Italian giants AC and Inter Milan.
The Man United boss has noted the failure of Gabriel Obertan to make the grade thus far and whilst Nani has had an excellent season, Ferguson still covets the young Tottenham man and has been promised funds to make big name additions to his squad.
A number of Tottenham's top notch performers are the subject of much speculation with the likes of Rafael Van der Vaart, Luka Modric, Sandro and Aaron Lennon all seemingly wanted men. Harry Redknapp will fight tooth and nail to keep his top talents but perhaps he could see some of his players wanting to play at the top table every season and if they are pipped to a top four finish then offers from Europe's elite may become more or a lure.
A chance to step into the shoes of his idol Ryan Giggs may however prove to tempting for Gareth Bale to turn down.