Injury prone Old Trafford back up hopes for the best.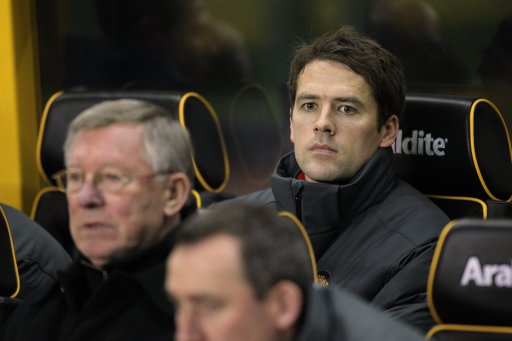 Michael Owen is hoping Manchester United will offer him a new contract when his current deal expires in the summer.
The experienced frontman penned a two-year contract upon his arrival at Old Trafford in the summer of 2009.
Those terms will reach a conclusion at the end if the 2010/11 campaign, leaving him facing up to an uncertain future.
Owen, who has scored 13 goals in 37 appearances for the Red Devils, admits he has been given no indication as to whether an extension will be put to him, but hopes he can convince Sir Alex Ferguson that he is an asset worth retaining.
"I am not sure about my future yet – my contract expires at the end of this season," the England international told United's official website.
"I've made no secret that, in an ideal world, I would extend my stay. I would love to play here for longer but I will just wait and see what the club say. We've not held any talks yet."
SOURCE: Sky Sports
On the face of it Michael Owen's record at Man United is fairly impressive, at least on paper. The former Liverpool, Real Madrid and Newcastle United man has made 42 appearances during his two seasons at the club and has netted 13 goals, it is worth taking into account that only 15 of those appearances were starts. However would the continued presence of the injury prone striker stop the likes of Danny Welbeck getting a chance to shine?
Sir Alex Ferguson has three quality strikers in Wayne Rooney, Javier Hernandez and Dimitar Berbatov, all of whom have been in good form, albeit in Rooney's case this form is more recent. In many ways therefore a fourth striker is always going to be used sparingly and for that reason the constant injury lapses suffered by Owen are not felt by the club as a whole.
It seems however highly unlikely the 31 year old Chester born front man will be offered a new deal, not least because he demands a fairly high salary. Interest from the likes of West Ham and Aston Villa may well tempt Owen and the chance to secure regular first team football must be his long term goal.