Old Trafford winger misses the cut but Upton Park and Bloomfield Road heroes go up against Emirates and White Hart Lane stars.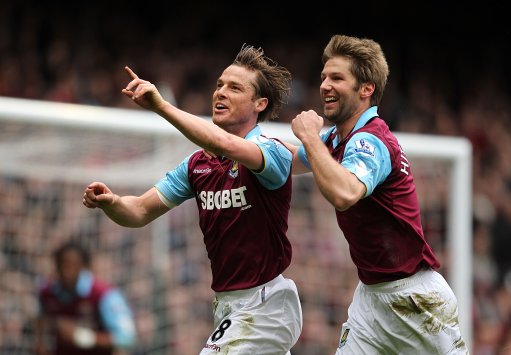 Manchester United winger Nani misses out on a nomination to be the PFA Player of the Year but his team-mate Nemanja Vidic has got the nod.
The Daily Mail reports the six nominees include Vidic, Arsenal playmaker Samir Nasri, Manchester City striker Carlos Tevez and Gareth Bale of Tottenham.
There are also places for West Ham midfielder Scott Parker and Blackpool talisman Charlie Adam despite their clubs struggling all season.
No Chelsea players have made the list making them the only club in the top five not to receive a nomination.
Other big surprises not to make the cut were Manchester City's Vincent Kompany and United's Edwin van der Sar, who retires at the end of the season.
The two early favourites are Bale and Nasri but have both had injury disrupted seasons, while Tevez has scored the goals that fired his club into the top four.
Vidic will hope to carry on the Manchester United tradition after claiming this title for the last four years – Cristiano Ronaldo ('07, '08), Ryan Giggs ('09) and Wayne Rooney.
Adam and Parker are the strong outsiders with both excelling for their teams despite continuously battling relegation.
The winner of the award, along with Young Player of the Year for which Bale is also eligible, will be announced at a dinner on April 17.