Emirates boss purchases yet more youthful talent.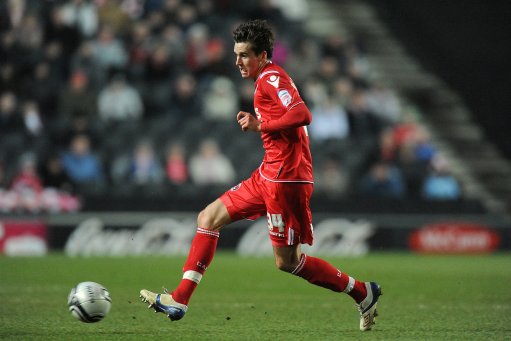 Arsenal boss Arsene Wenger is signing Charlton's young left back Carl Jenkinson – and putting him on a four-year contract.
The tall teenager, who has made just a handful of appearances for the League One outfit, is quitting to go to the Emirates at the end of his deal in the summer.
Jenkinson was born in the London area but has played for both England and Finland at youth level.
Arsenal will pay Charlton a fee that will rise to over £1 million for his signature rather than go to a tribunal. Jenkinson is likely to stay under Wenger's wing next season but could be loaned out during the campaign
SOURCE: Daily Mirror
Arsenal boss Arsene Wenger is clearly a manager who likes to use his scouting network to secure the best up and coming talent around and he has in recent years become adept at spotting youngsters in the English lower leagues and then pouncing to sign them up. The likes of Theo Walcott and Aaron Ramsey are testament to that fact, but is another youngster really what the Gunners manager should be looking to snap up? Is the continual looking to the future leaving the club in a permanent state of transition?
In terms of left backs, don't Arsenal have more than enough talent to fill that position? They have French international Gael Clichy (who may or may not be set to leave the the club this summer), then there's England youngster Kieran Gibbs and let's not forget Armand Traore who is currently on loan at Juventus and also a player with great potential.
Jenkinson is by all accounts a player with a great deal of offer and clearly the purchase will not break the bank at the Emirates Stadium and may turn out to be a good investment. The Charlton man opted to represent Finland and is an Under 19 international who has made nine appearances for the first team this term.