Estadio da Luz star runs out of patience with Anfield and Old Trafford clubs to move to the Allianz Arena.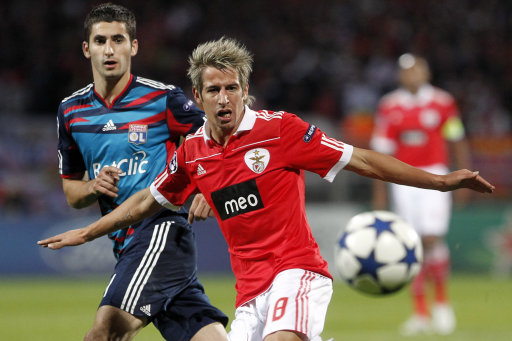 Benfica defender Fabio Coentrao has rejected moves to Liverpool or Manchester United and agreed a £20million transfer to Bayern Munich.
The Daily Mail reports the 23-year-old ran out of patience with the Premier League clubs to sign for the Bundesliga giants.
The Portugal international was linked with a move to Liverpool, Manchester United and Chelsea but grew frustrated with the lack of substance to the speculation.
Liverpool are in desperate need for a left-back but have not shown any interest in meeting the Portuguese club's asking price.
United saw him as the ideal replacement for Patrice Evra, should the Frenchman join Real Madrid but his new contract put pay to any deal.
David Luiz encouraged his former team-mate to join Chelsea but Coentrao does not want to battle Ashley Cole for a place in the starting line-up.
Bayern have no problem is meeting the valuation after failing in a £15million bid to entice Leighton Baines from Everton.