Elland Road chief confident he can explain to the Premier League who owns the club.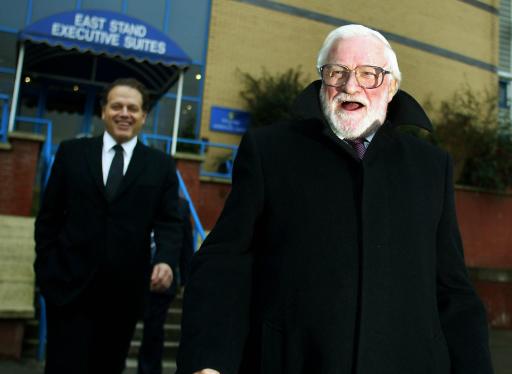 Leeds United chairman Ken Bates is confident he will be able to clarify any issues the Premier League may have should they win promotion.
Leeds chief executive Shaun Harvey told MPs last month a company called FSF, based in the West Indies, own the club.
FSF in turn is owned by three discretionary trusts, but the owners of these trusts are unknown.
The trustees have appointed Patrick Murrin and Peter Boatman to run the club and asked Ken Bates to be chairman.
Premier League chief executive Richard Scudamore told the Culture, Media and Sport committee Leeds have to be more transparent should they win promotion.
But Bates is confident the matter can be resolved easily and launched an attack on the usefulness of the committee.
"We are fully aware of Premiership rules," Bates told Yorkshire radio.
"When the Football League drafted their rules, they consulted with the Premier League to make sure they fitted in with each other and we satisfied the Football League.
"We know exactly what the requirements are of the Premier League rules and we do not anticipate any problems in meeting those requirements."
"I think it is a sad comment on this select committee when they have so many things to talk about and really look at in detail, all they are concerned about is Capello's contract and Leeds United," he added.
"It says one of two things; Is this select committee entirely missing the point or, alternatively, there is not a lot wrong with the state of football."