Old Trafford boss will continue for the forseeable future to deny the Bernabeu manager the job he wants.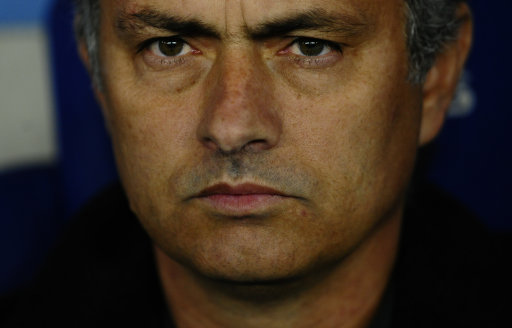 Manchester United manager Sir Alex Ferguson has told Real Madrid boss Jose Mourinho he will have to wait if he wants his job.
The 69-year-old has no plans for retirement and will only give up his role if his health deteriorates or the club owners tell him to go.
Mourinho has long sought after a return to the Premier League following stints at Inter Milan and now Madrid.
The 'Special One' has been linked with a move to Manchester City, Liverpool and Chelsea, but the United job is the one he covets most.
But Ferguson, who's team will play Chelsea in the Champions League tonight, has told Mourinho to put his ambitions on ice for the foreseeable future.
"I'm great friends with Jose and I can understand his desire to come back to England," Ferguson said to The Sun.
"But it's a difficult one for me to tell him when this position will become available.
"Should they (the Glazer family) say 'Alec, you're too old now, we feel we need a change', fine. I've done my bit here, I've had an absolutely fantastic career.
"First of all it will be my health to determine my situation. I will continue as long as I have the energy I've enjoyed all my life.
"My father retired on his 65th birthday and a year later he was dead. The worst thing you can do is put your slippers on."