Your passport to high quality football at low low prices.

In the age of the low cost airline it really is as cheap as chips to visit those football ground's you've viewed adoringly from the comfort of your living room. You can see the players you idolise, in the flesh and what's more, you can combine these trips with a chance to see some of the most beautiful cities on Planet Earth.
Maybe you could combine the trip with a lads weekend away? Maybe even conduct a perfect football-fuelled Stag Do? Whatever your reason for wanting to view the best football across Europe, you can now do so with the minimum of fuss and maximum amount of fun!

Still tickets to be had for the crucial Champions League fixtures
April 12th 24 tickets left for the Man United vs Chelsea
CLICK HERE for details
April 13th 68 tickets available for Schalke vs Inter Milan
CLICK HERE for details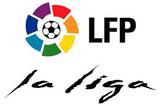 If La Liga is more your cup of tea and you want to take off on a cheeky weekend away to watch the likes of Barcelona and Real Madrid, then your in luck. There are also plenty of cheap flights to both cities and a great night life to enjoy after the final whistle is blown!
April 9th 327 tickets available for Barcelona vs Almeria from as little as £36!
CLICK HERE for details
April 17th an amazing 900 tickets available for the El Clasico as Real Madrid entertain Barcelona.
CLICK HERE for details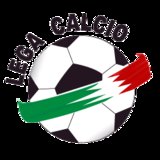 The Serie A title chase is building up to quite a crescendo and you could be there to enjoy all the action with your mates.
April 10th 20 tickets available for Fiorentina vs AC Milan
CLICK HERE for details
April 10th 512 tickets available for Inter Milan vs Chievo
CLICK HERE for details
April 17th 799 tickets available for AC Milan vs Sampdoria
CLICK HERE for details
April 17th 260 tickets available for Napoli vs Udinese
CLICK HERE for details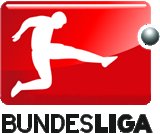 Germany may be more your cup of tea? Incredibly good value, cheap accommodation, regular flights from England and the beer is of course top quality!
April 16th 53 tickets available for Borussia Dortmund vs Freiburg
CLICK HERE for details. (Enjoy the party atmosphere as the home side edges nearer the title!)
April 16th 225 tickets available for Bayern Munich vs Bayer Levekursen
CLICK HERE for details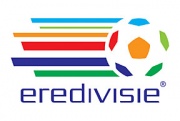 Holland is of course a great place to visit all year round and much like Serie A, this season is going to the wire. Why not hop on a plane or train and take in the 'sights' in Amsterdam? Perfect for stag do's!
May 15th 215 tickets available for Ajax vs FC Twente
CLICK HERE for details (This could well be the title decider, it's the last game of the season and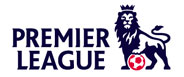 Nearer to home there are still Premier League tickets to be had at surprisingly cheap prices.
April 9th 316 tickets available for Chelsea vs Wigan Tickets from as little as £15!
CLICK HERE
April 16th 86 tickets available for Fulham vs Bolton Tickets Still Availble
CLICK HERE