White Hart Lane speedster will not be made a 'scapegoat' after Bernabeu sickness.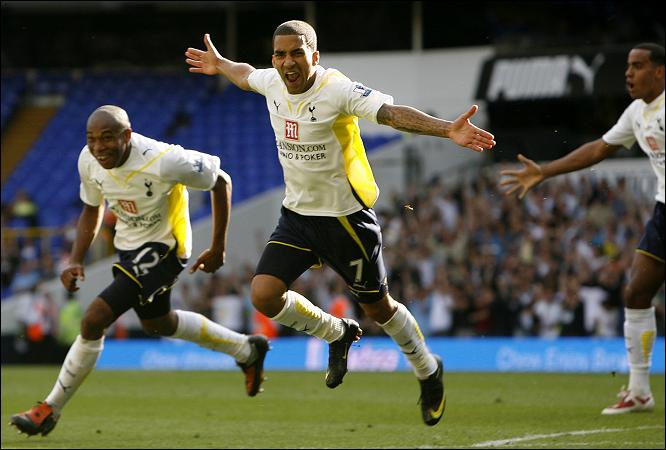 Tottenham Hotspur winger Aaron Lennon insists the club knew of the illness that prevented him playing against Real Madrid and will not be made into a 'scapegoat'.
The 23-year-old was forced to pull out of the Champions League quarter-final first-leg just minutes before kick-off.
He was replaced by Jermaine Jenas who was fault for the first goal in the 4-0 thrashing by the La Liga giants.
Jenas received an on-field pre-match briefing by the coaching team in the seconds before the game got under way.
Peter Crouch was also sent off early leaving Spurs with a moutain to climb and Madrid with one foot in the semis.
Lennon is angry with suggestions his withdrawal was to blame and says the medical staff knew of his illness several days before the game.
"Saying I fell ill before the game is bull***t," Lennon posted on Twitter.
"I fell ill on Sunday morning where the med team put me on antibiotics, but only got worse before Tuesday.
"Believe me, this is one game I did not want to miss and still devo now!!!! But will not be made a scapegoat saying they only knew just before KO."