Upton Park player says his family was not abused by fans during visit of Old Trafford club.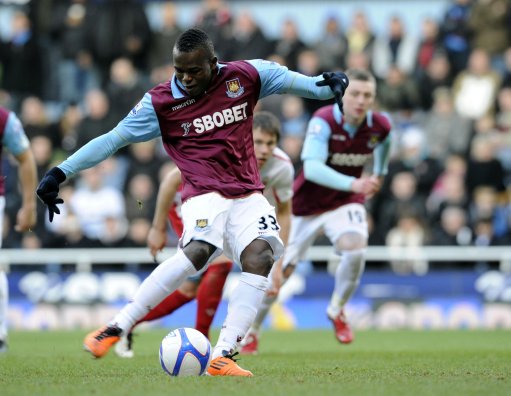 West Ham United striker Victor Obinna has denied his family were racially abused by his own supporters because his relatives were not in the country.
Reports emerged of the Nigeria international and Frederic Piquionne's families were subjected to vile racist abuse during the 4-2 defeat to Manchester United.
Allegedly a member of the one of the players' entourage confronted a small group of fans and an altercation broke out.
The club's co-chairman David Sullivan said he was "appalled" by suggestions the families were racially abused while sitting in a box in the Main Stand.
The club launched an immediate investigation but Obinna has denied the incident had anything to do with him or his family.
"Nothing happened – I do not have any of my family members in England," he said.
"There is no point asking me to confirm or verify an incident that never happened – I was in total shock when I heard and read about it in the papers.
"I didn't have any of my relatives at the game and I do not know anyone who complained of any racial incident at the game."