COS was at Stamford Bridge to watch the the biggest game of the Champions League so far. Here is an alternative look at the game through pictures taken from the press area.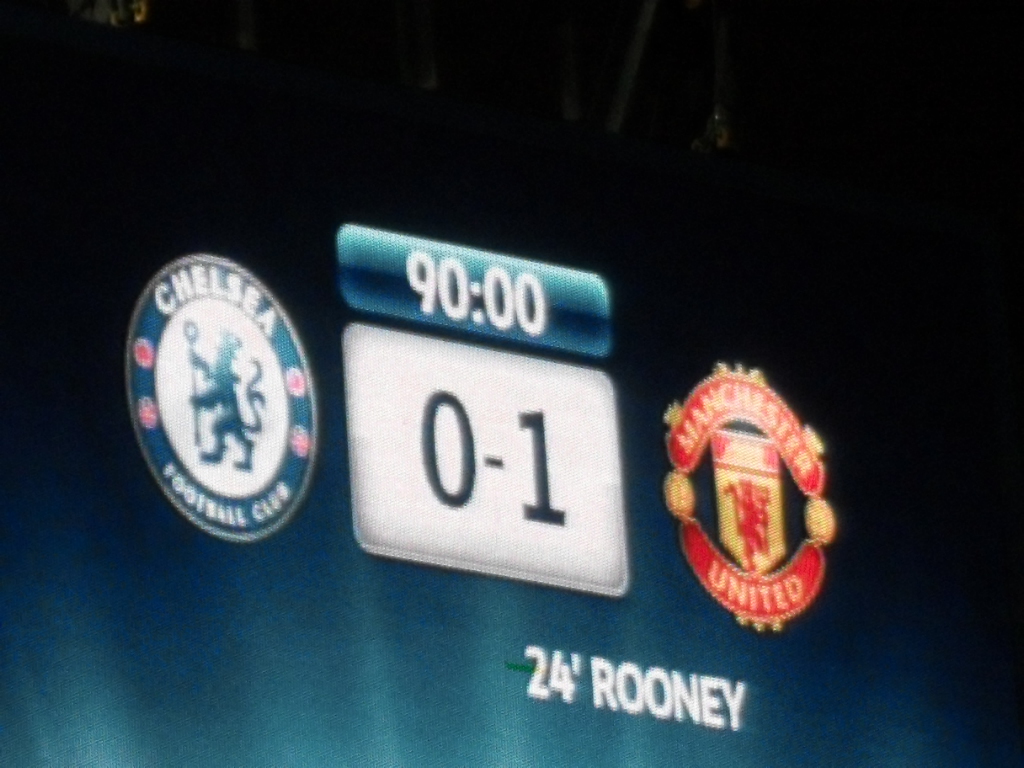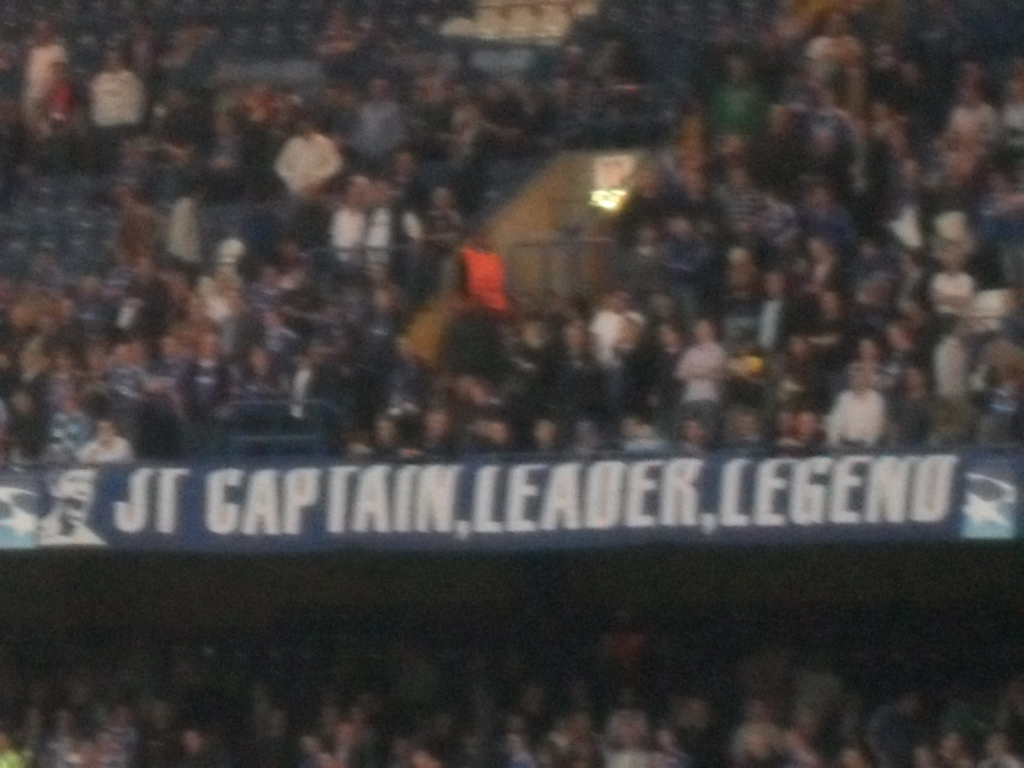 Chelsea fans begin to file into the Matthew Harding stand to cheer on John Terry and the boys.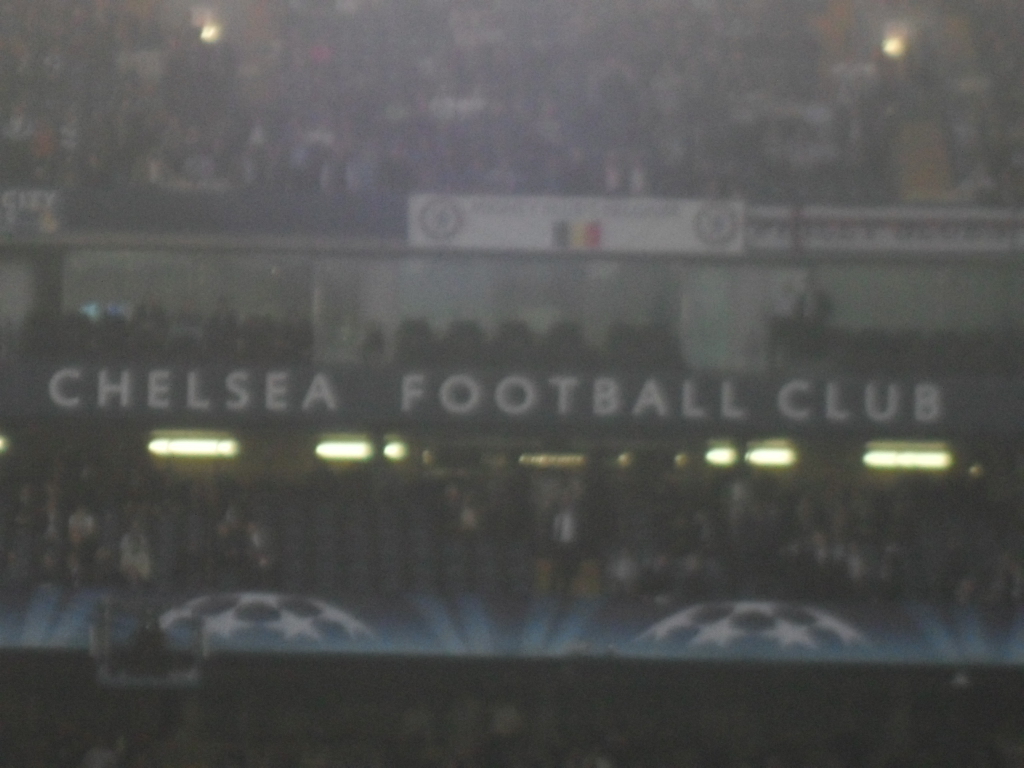 The view the opposition players will have as they emerge from the tunnel.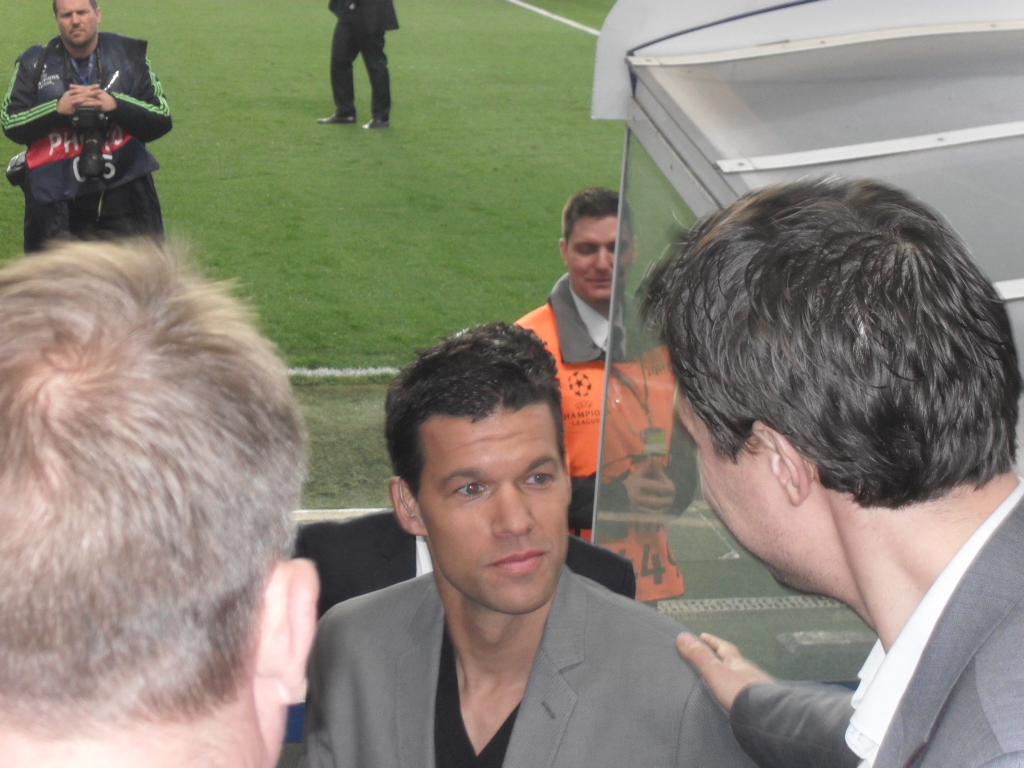 Even former Stamford Bridge stars cannot keep away from this one. Michael Ballack, working for German TV, receives a warm welcome.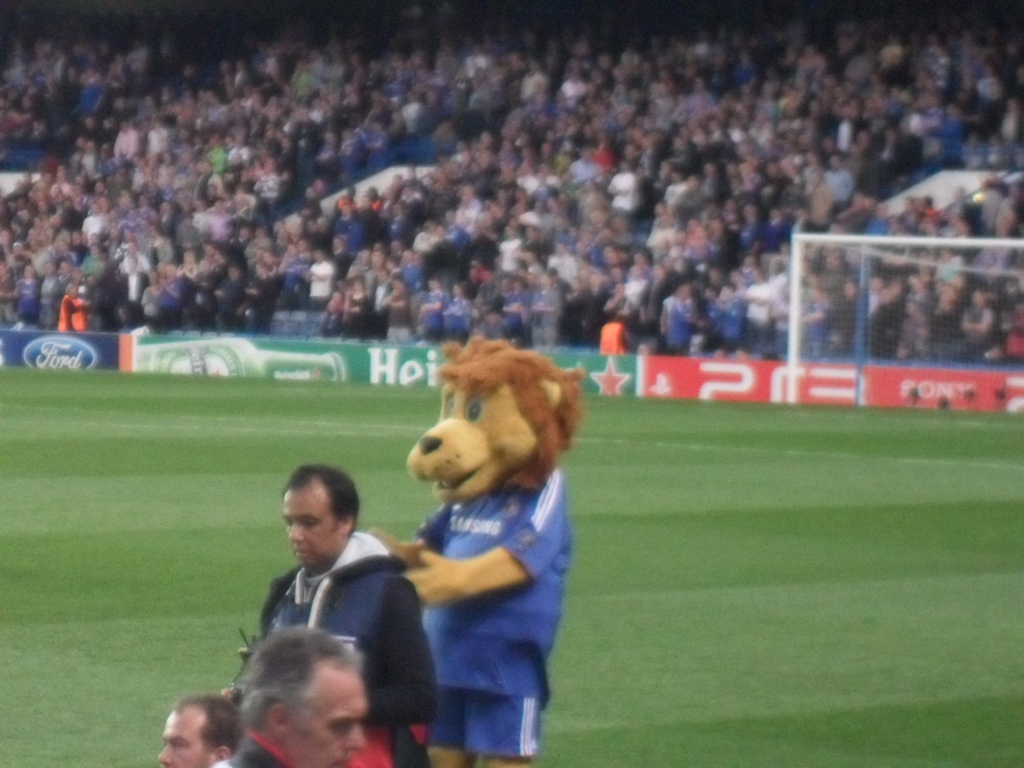 Stamford the Lion is purring with excitement as the teams begin to emerge.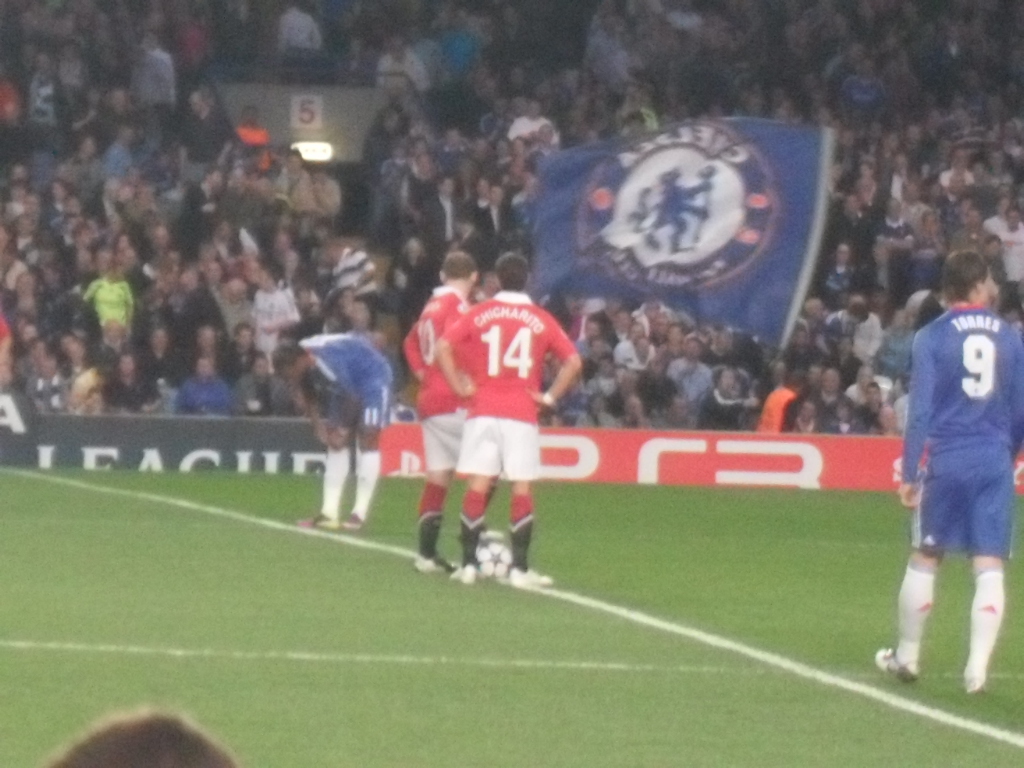 Kick-off time and its down to business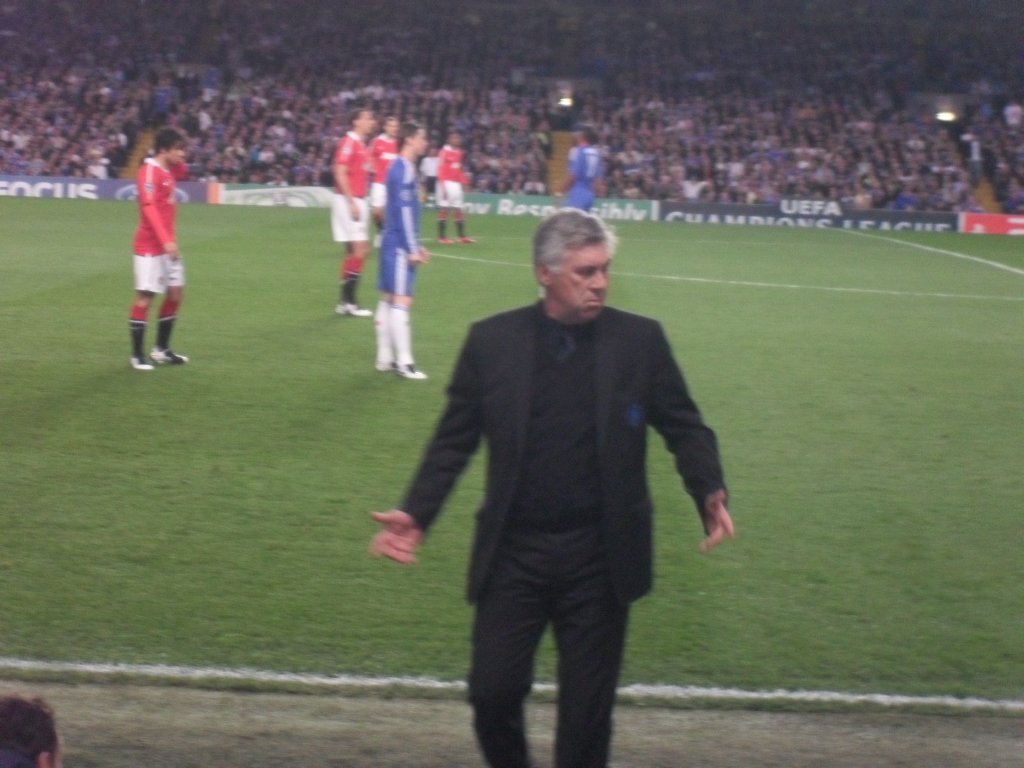 There's never a pen when you need one, is there Carlo?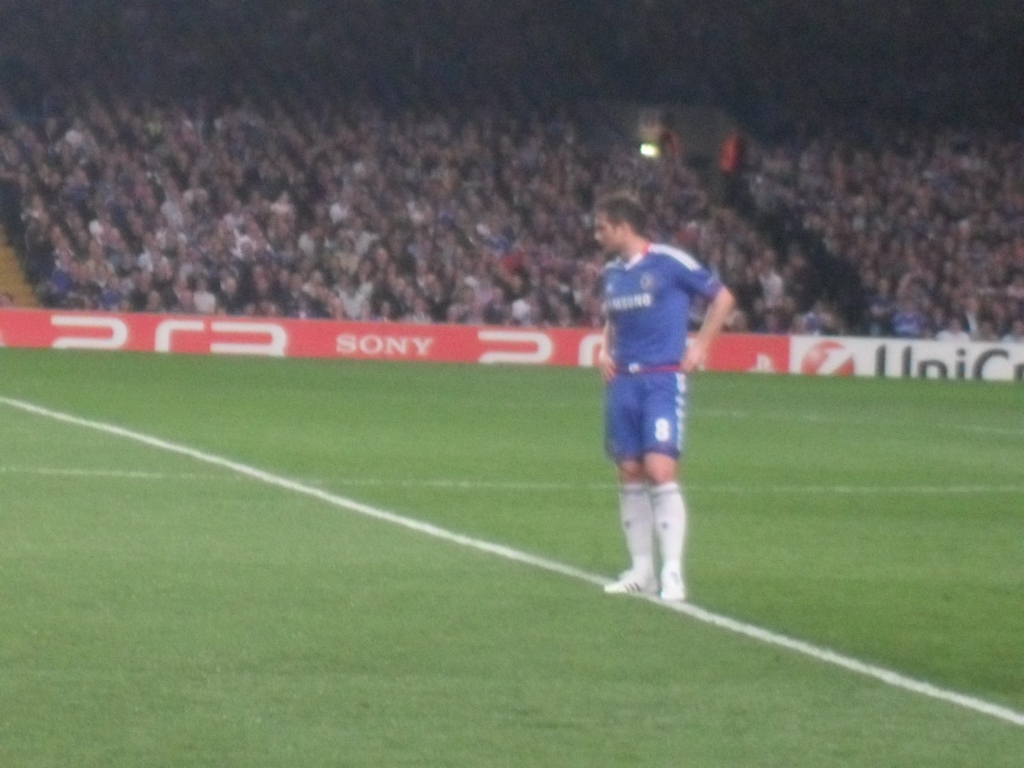 Frank Lampard looks for someone to pass to, but there's not too many options.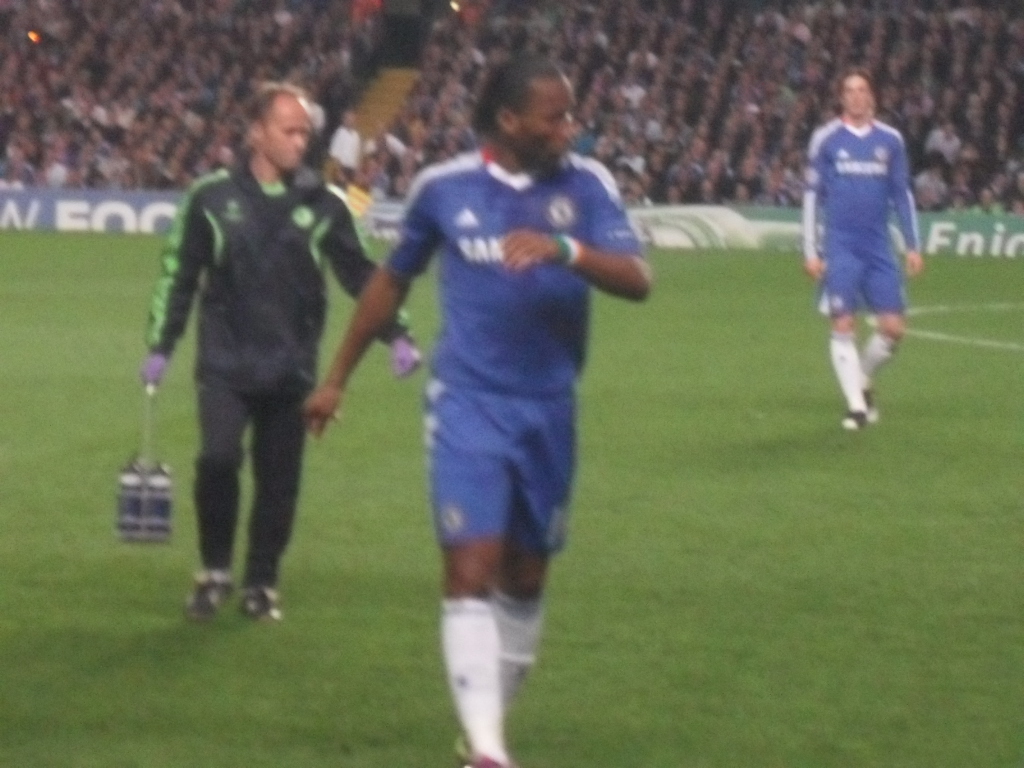 Didier Drogba comes off for treatment with Fernando Torres looking lonely.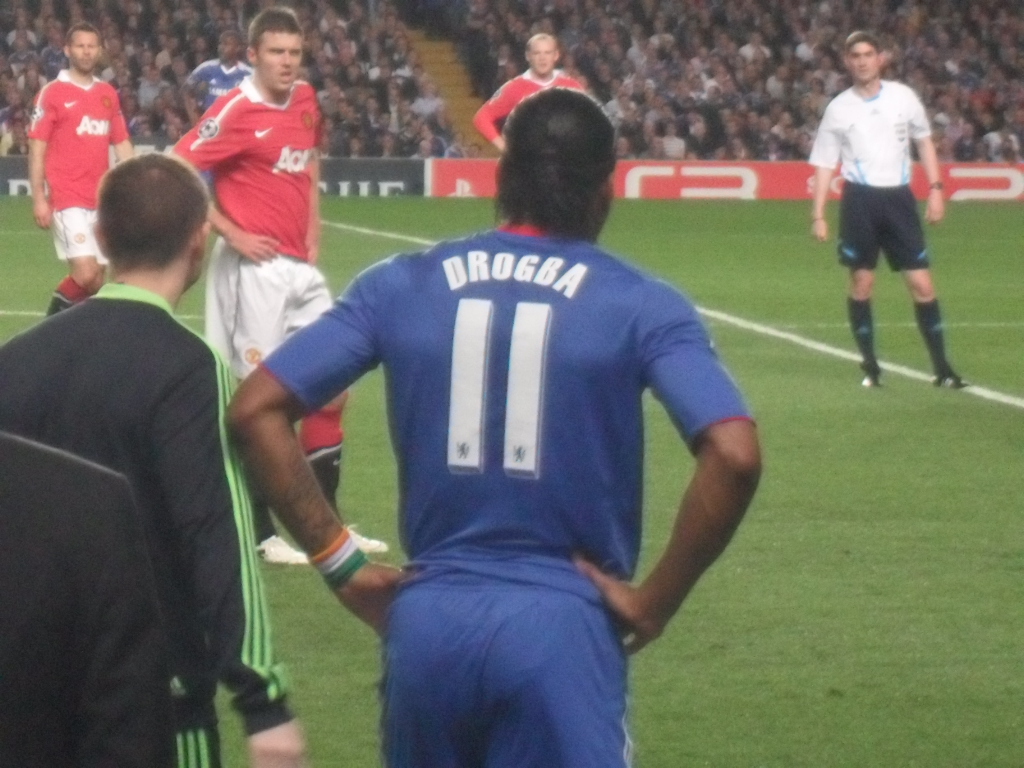 Do not worry Mr Torres, back comes your pal, even if Michael Carrick is not impressed.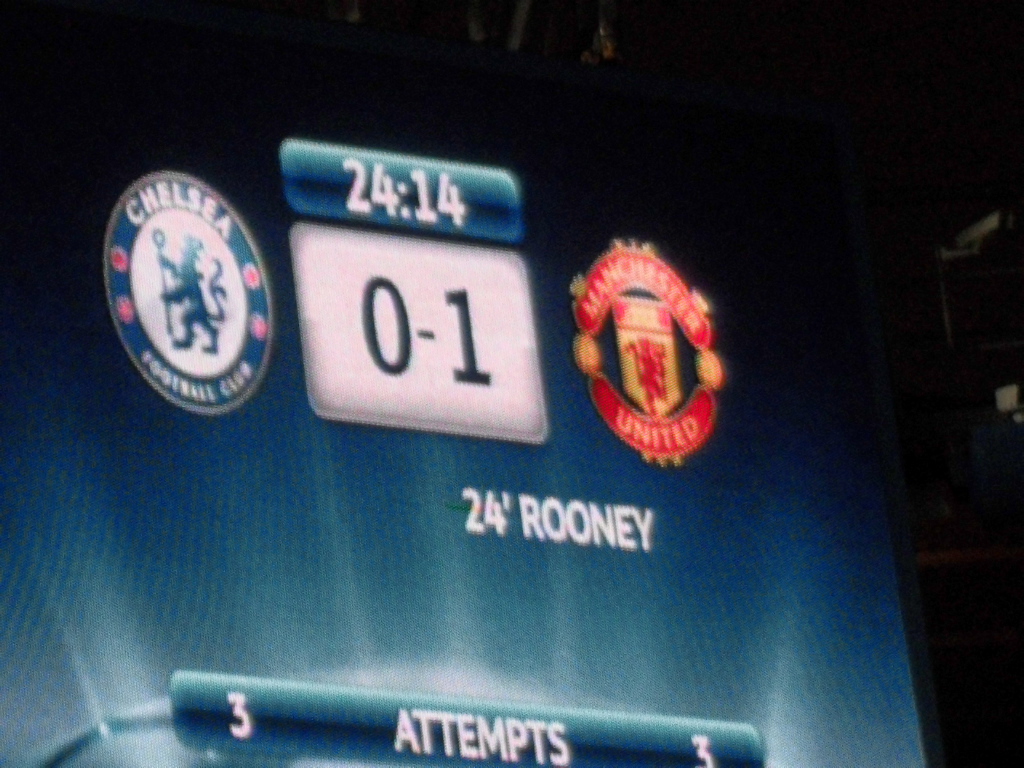 Bad news for Chelsea fans, as Ryan Giggs finds the man they call Wazza.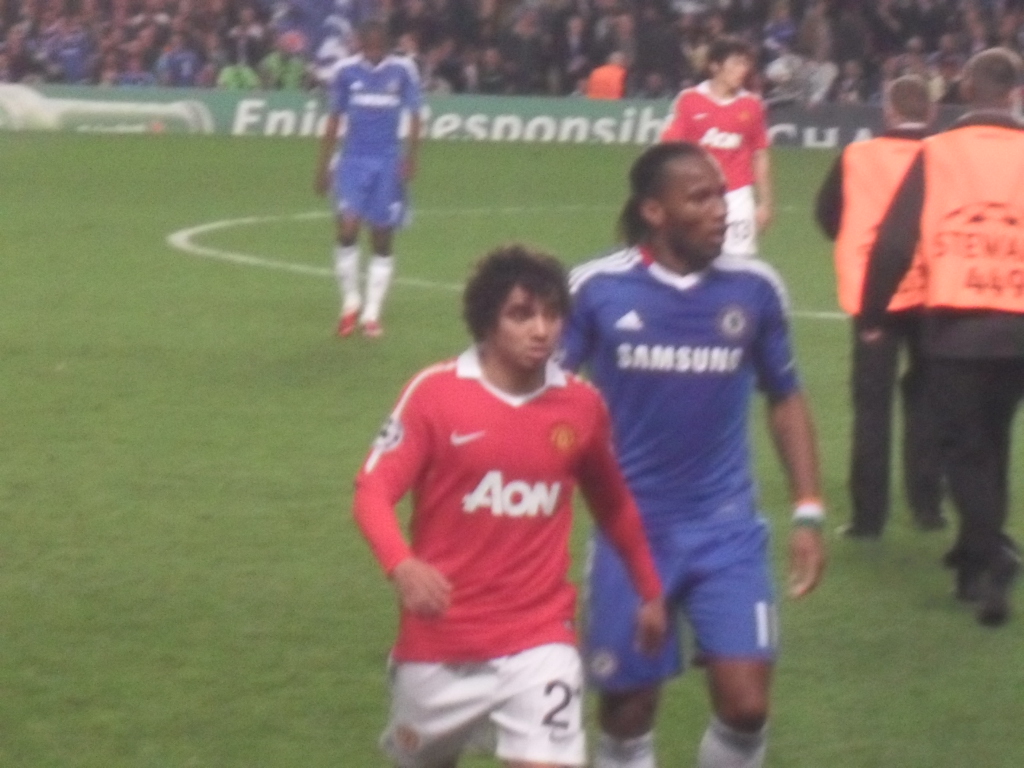 Last one to the tunnel is a rotten egg! Drogba and Rafael continue their battle off the pitch.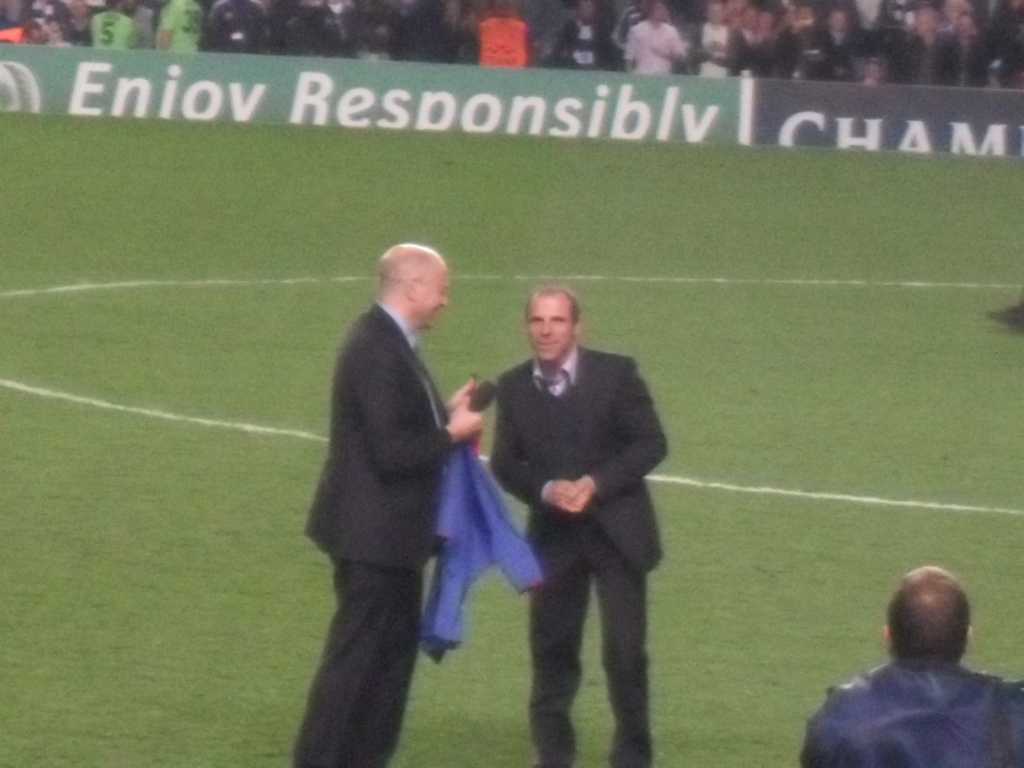 Chelsea legend Gianfranco Zola receives a standing ovation from his fans.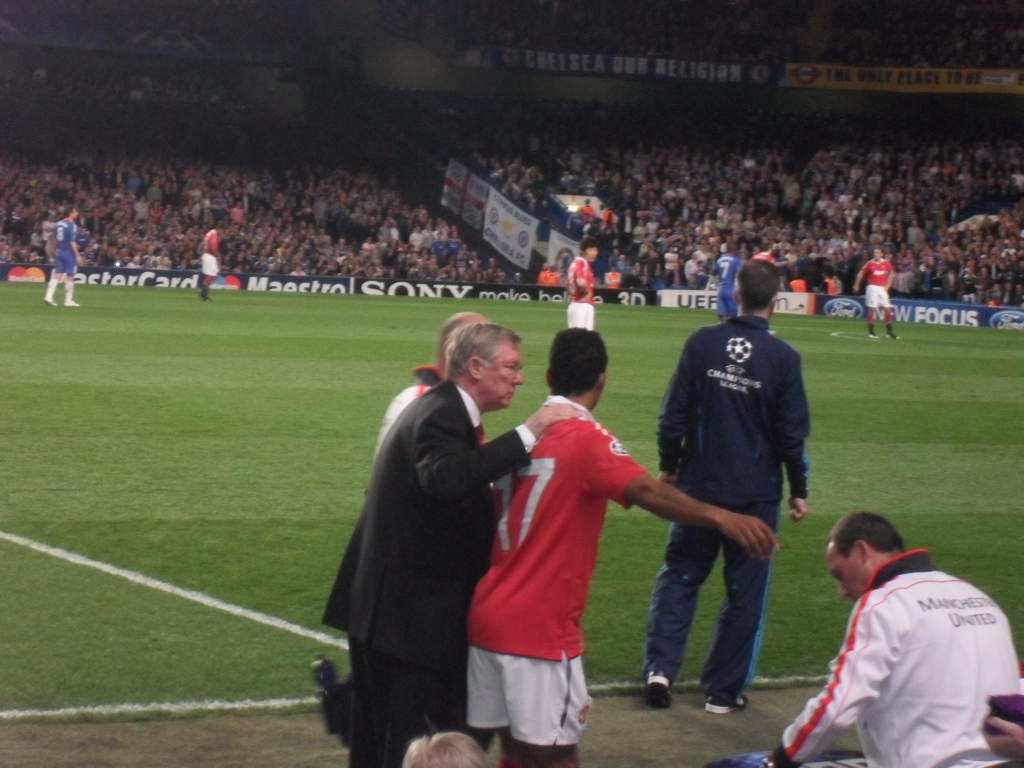 'Take Carlo's pen and run around with it. He'll never catch you.' Sir Alex Ferguson gives advice to Nani.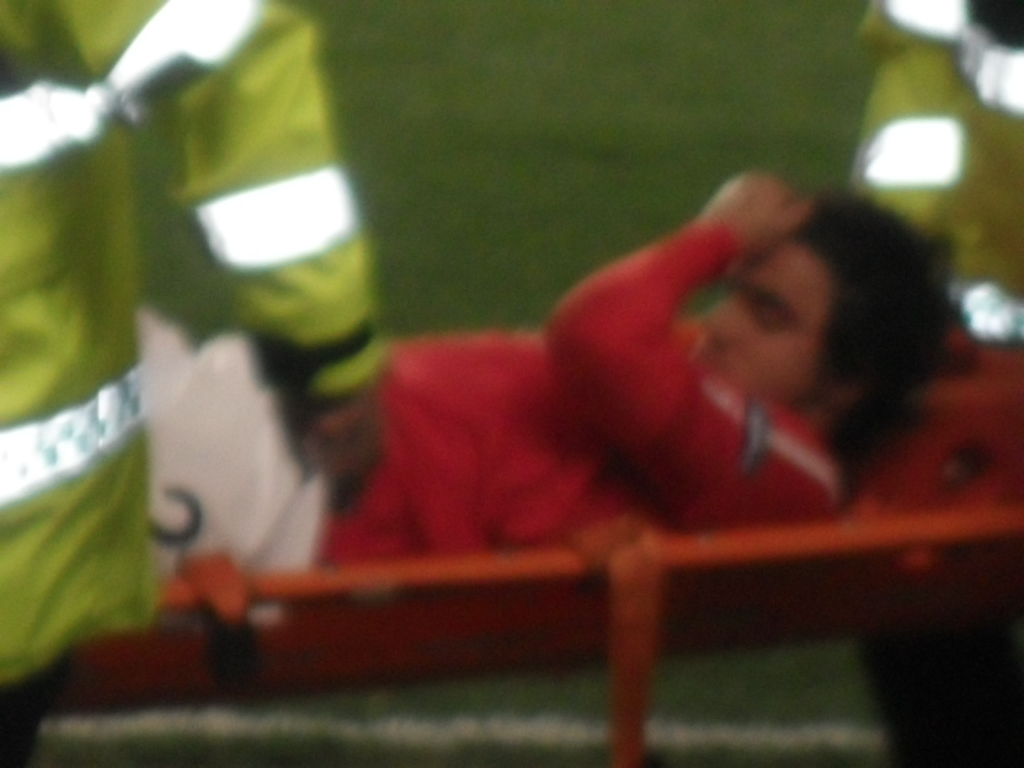 Bad news for Rafael as Drogba had enough of the sprightly Brazilian calling him a rotten egg.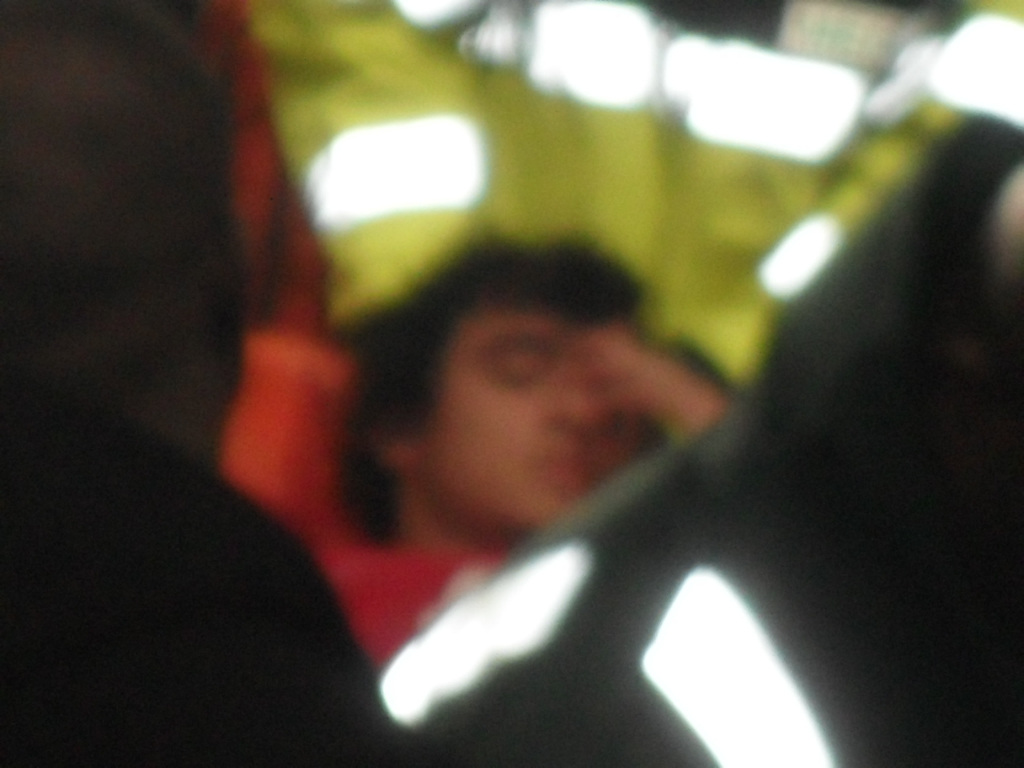 'Maybe I'll have eggs with my chips tonight?'
'If you're 1-0 down and it don't look good, who you gonna call?' Well Malouda and Anelka obviously.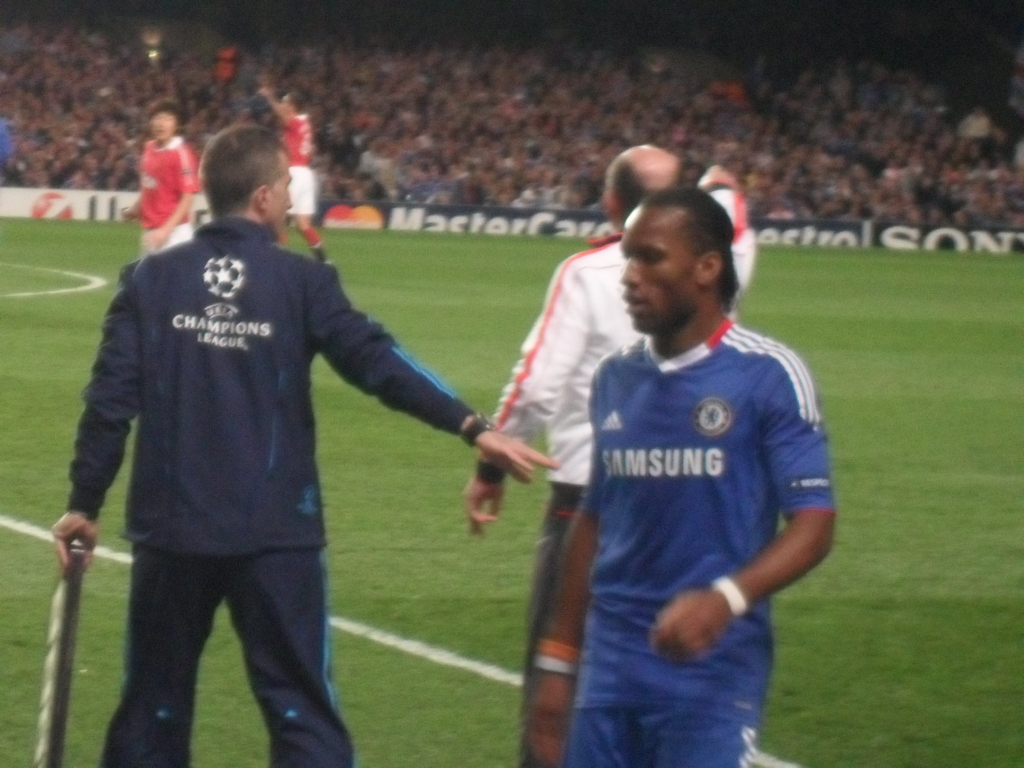 Drogba trudges off after being substituted.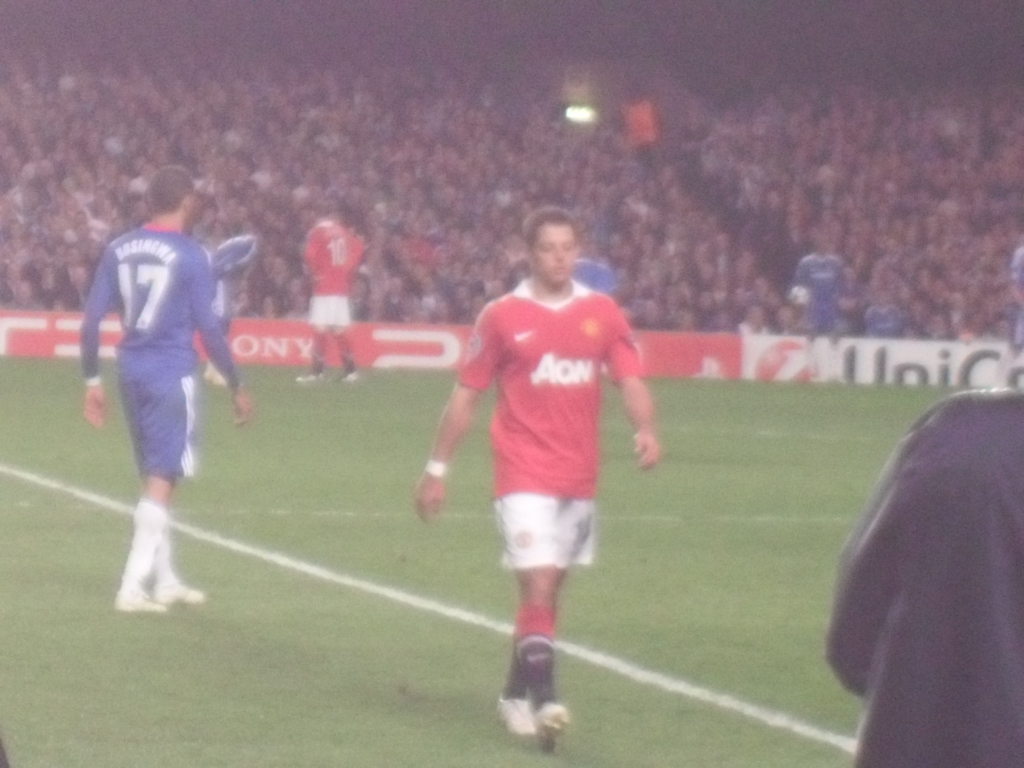 Javier Hernandez walks off after another good performance.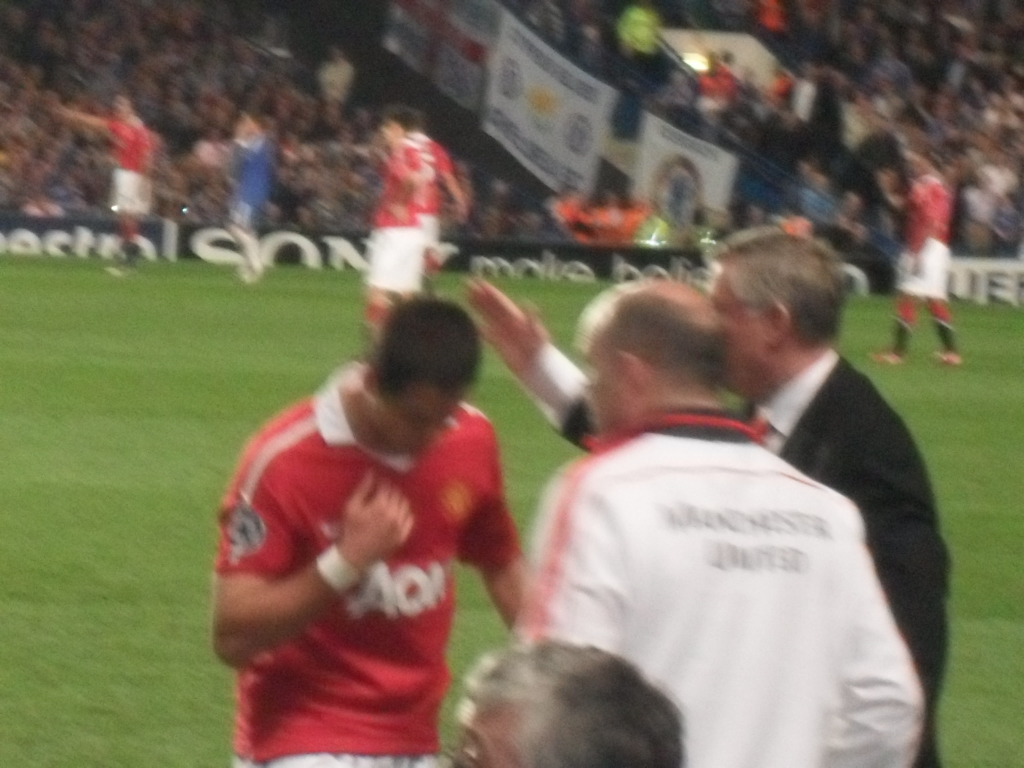 'Aye well done son, and thank Him upstairs for me too.' Hernandez prays for all the Red Devils.
The United defence are auditioning for the next series of Glee with Park Ji Sung the director of performing arts.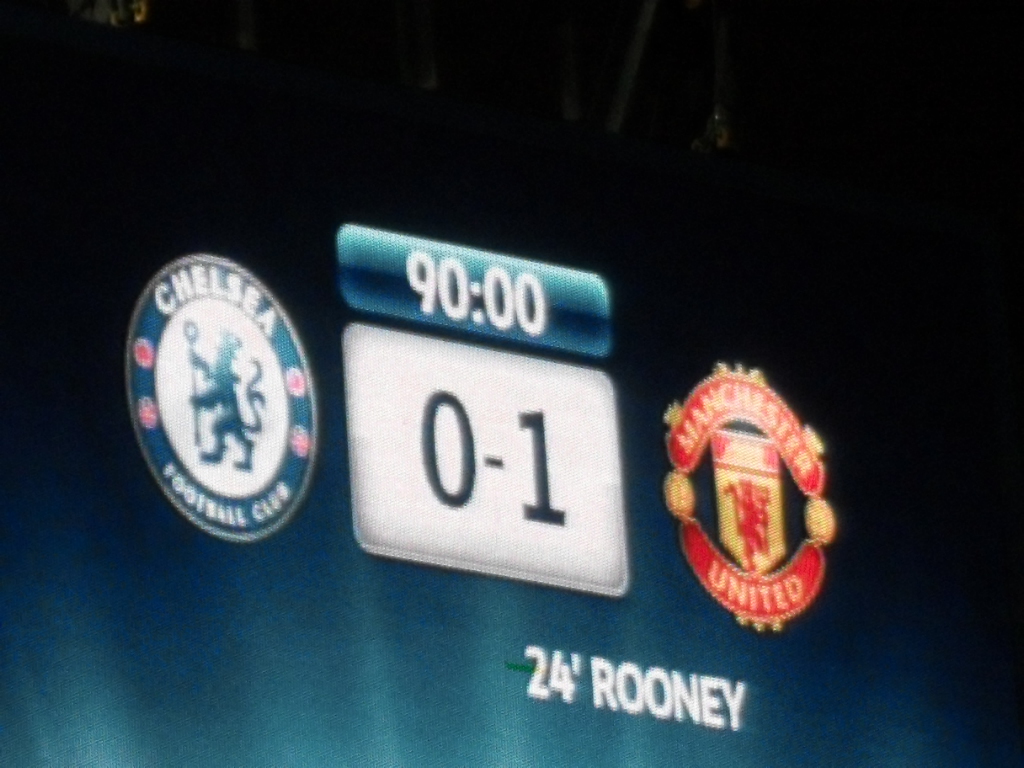 Full-time and United fans will head home the happier of the two teams.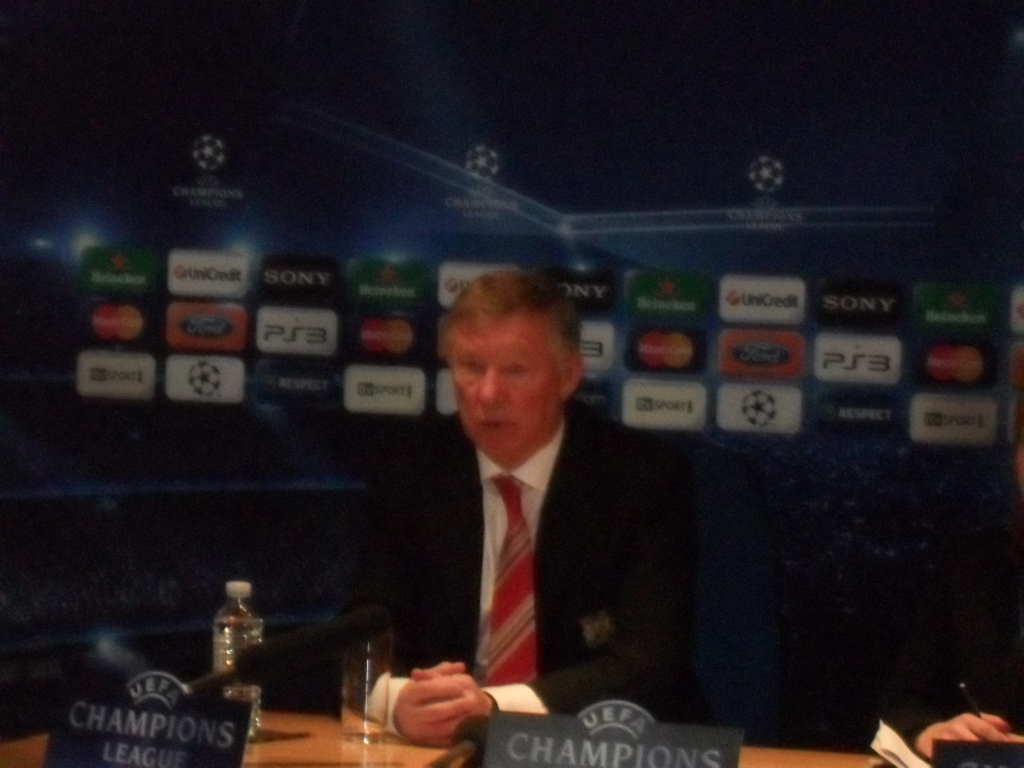 Will Ferguson ever smile?…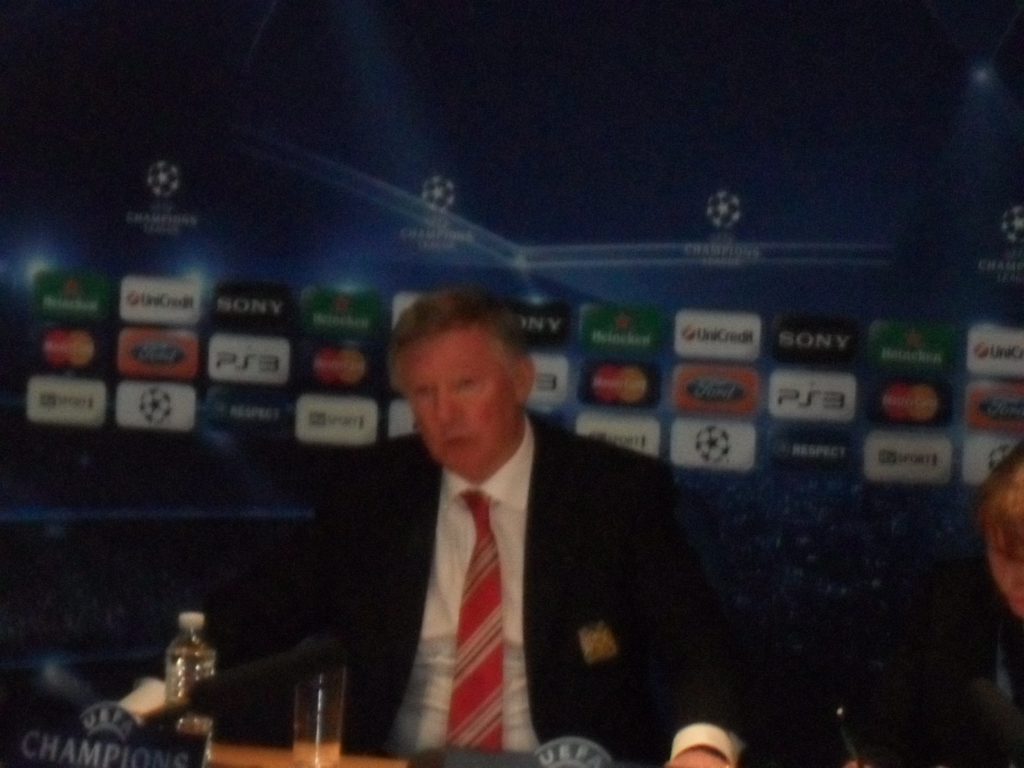 Guess not.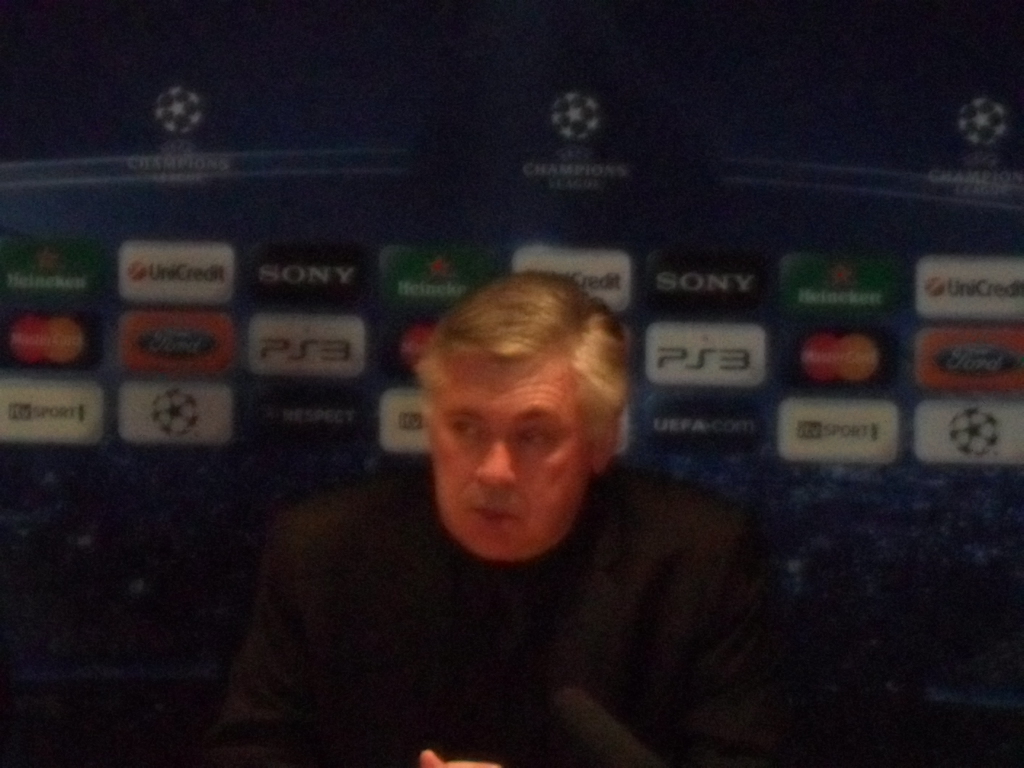 'I don't know what happened. I couldn't find my pen anywhere!'
'Did you steal my pen?'