Stade Michel d'Ornano striker could be on his way to the Reebok Stadium or Goodison Park after expressing desire to leave the Ligue 1 club.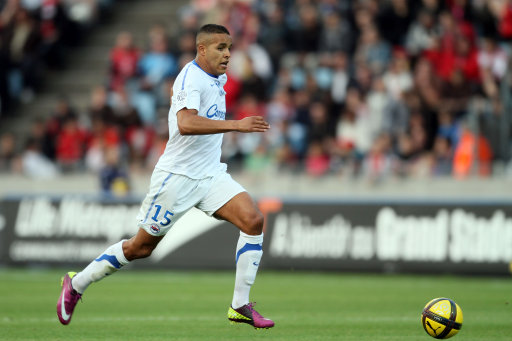 Caen striker Youssef El-Arabi wants to leave the Ligue 1 club this summer and could be on his way to the Premier League.
Bolton Wamnderes and Everton are both rumoured to be interested in the £11million hit-man, who has two years left on his contract.
The 24-year-old has spent the last three years with his hometown club, but is enjoying his most successful campaign so far, topping the goal scoring chart.
He has scored 15 goals and two assists in 29 games this season and has been impressing in a team who is struggling in the bottom half of the table.
The Morocco international is now keen to move on and fulfill his dream to play in the top European competitions.
"I have made my decision and I will be leaving," he told L'Equipe.
"I have told the club officials about this, but I will continue to give my all until the end of the season.
"There are a lot of clubs interested in me, but I haven't decided where I want to go yet. I am only focused on helping Caen
stay up for now.
"I want to grow as a person and I want to join a club that will be playing in a big European competition, either the Europa League or Champions League.
"I want to discover what I am capable of and I feel now is the right time. The Spanish and English leagues appeal to me the most."
Bolton could be able to offer El-Arabi the platform he craves by qualifying for the Europa League if they beat Stoke City in the FA Cup.
Record signing Johan Elmander is set to be leaving the club in the summer when his contract expires, and manager Owen Coyle needs a replacement.
Everton have been in search for a goalscorer all season, and hope the size of the club will persuade El-Arabi to join, rather than the promise of European action.