Miami Heat small forward receives undisclosed stake in Anfield club.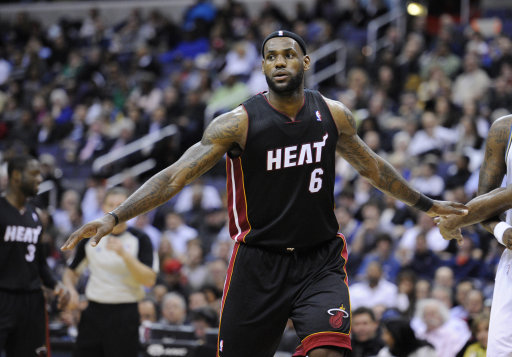 Basketball star LeBron James has become a minority stakeholder in Liverpool after signing a representation deal with the club's owners.
Fenway Sports Group (FSG) has struck a deal to partner the Miami Heat player's marketing firm to become his exclusive worldwide representative.
The report in the Wall Street Journal said James received an undisclosed stake in Liverpool as part of the deal.
"This is a great opportunity for me," said NBA star James.
"The first time I stepped on an NBA court I became a businessman."
Referring to Liverpool's title honours James added: "Eighteen championships. I see myself trying to do the same things they have."
The Wall Street Journal said Maverick Carter, chief executive of LRMR Branding & Marketing, had expressed his desire to build James' portfolio internationally.
"We're not interested in talent or athlete representation but we think he is one of the most remarkable athletes of his time," FSG and Liverpool chairman Tom Werner told the newspaper.
"We believe we can open doors for LeBron and LeBron can open doors for us. Without purchasing Liverpool, we never would have been able to have this conversation." (BBC Sport)
Lebron James is of course one of the biggest sportsman in the world, not just in physical terms, and the awarding of a small stake in Liverpool Football Club is very interesting indeed although amusing when Miami Heat's coash Eric Spoelstra was asked about the breaking news he stated,
"[Liverpool] is a soccer team, right?" Spoelstra said. "I'd love to see LeBron even kick a soccer ball."
Which is amusing but probably very typical of the average American's interest in football (not soccer!).
The 26 year old NBA star is reportedly a Liverpool supporter but that may have little to do with this business deal that clearly deals with non-footballing matters and apparently his alliance with the Boston Red Sox, albeit only in business terms is in danger of alienating the support of the baseball team he passionately supports, the New York Yankees.