Anfield boss says his team deserve credit and wants to push on next year.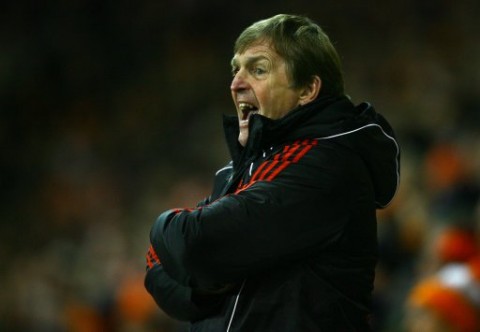 Liverpool manager Kenny Dalglish has praised his players for the way they have turned this season into a success.
The Reds endured their worst start to a Premier League ever under Roy Hodgson, who failed to inspire the squad after many off-field problems.
Dalglish took over in January after Hodgson was sacked, and has seen the team climb to sixth and chasing Tottenham Hotspur for a Europa League spot.
Dalglish says this is still the objective and admits his players are better than how they performed under Hodgson.
"I still don't think sixth place is the position we actually want to be in," he told the club's website.
"But credit to the players because there have only been two transfers out and two in, and the lads that have got us to where we are deserve great credit for it.
"I don't think they could have done much more. I think they've done more than they possibly could.
"We've won some games maybe people thought we couldn't win and we've lost other games we thought we should win.
"But at the end of the day, as we keep saying, we will add up the points at the end of the season and see where we are.
"If we were to finish sixth it would be an achievement for the players that they have got that far in such a short space of time but we just need to keep going and see what happens."