Eastlands boss hails midfielder as 'fantastic' after criticism from St James' Park star.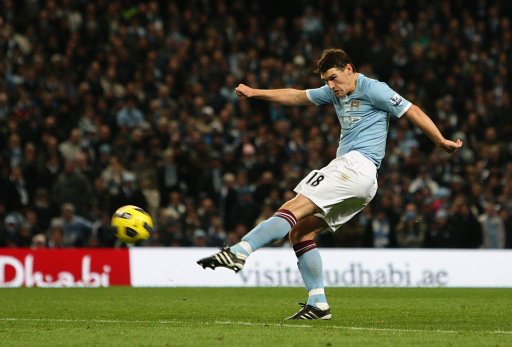 Manchester City manager Roberto Mancini has hailed midfielder Gareth Barry as 'fantastic' following the criticism he received from Joey Barton.
The Newcastle United captain said the player, who captained England against Ghana, is a teacher's pet and is as slow as a tortoise.
"If you watch the fourth goal, when [Mesut] Ozil was up against Barry, it was like the hare and the tortoise," he told So Foot.
"He's like the guy who sits in the front row and listens to the teacher. I certainly don't lose any sleep when I play against him."
But Mancini has defended Barry by comparing the two players and describing Barton as merely a good player.
The Italian says any manager would want Gareth Barry in his squad because of his attitude and work-rate.
"Gareth Barry for me is a fantastic man," Mancini said.
"As a player, he is an incredible player, he works very hard, always 100 percent, he doesn't speak but works and works for every game.
"I think that all managers want a player like Gareth."
"I think that Barton is a good player, but I think that Gareth Barry is a fantastic player, I can only say this, the other situation is not important for me."