Emirates boss says the players need to be trusted after a successful season.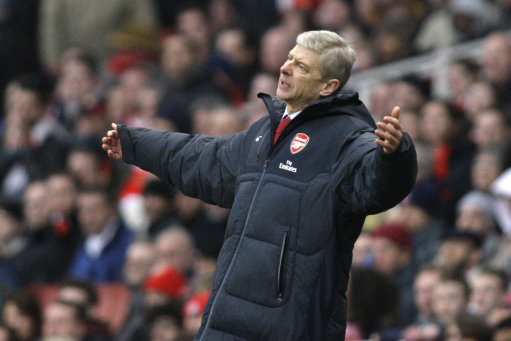 Arsenal manager Arsene Wenger has staunchly defended his players syaing they do not get the credit they deserve.
The Gunners faced a barrage of criticism this week following a dire goalless draw against Blackburn Rovers and losing ground to Manchester United in the title race .
It came on the back of losing to United in the FA Cup, defeat in the Carling Cup final and being knocked out of the Champions League by Barcelona.
But Wenger has given his support to his squad and said his players need to be trusted as well given credit for what they have achieved this year,
"This team is 23," Wenger said. "When we played against Barcelona, they were 27 and a half."
"It is important we realise this team is absolutely amazing for what they do at their age.
"One day people will understand that, but at the moment, I am not sure many people do.
"How old is Wilshere? Nineteen. It looks like in England you cannot play without him. How old is Fabregas? How old is Nasri?
"Now it is a crucial moment where we have to trust these players and not listen to opinions of people who have not worked half-a-day in football."