Upton Park striker in trouble.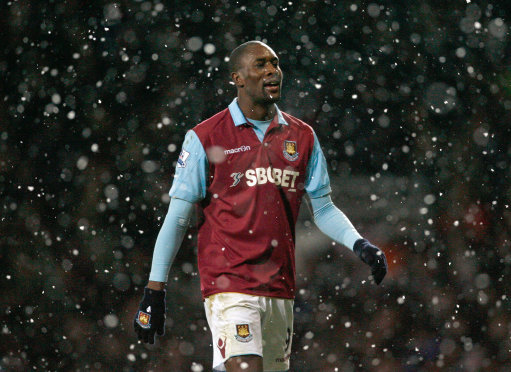 West Ham striker Carlton Cole has been charged with improper conduct over comments he made on Twitter during England's friendly against Ghana.
Cole, 27, referred to the large numbers of Ghana fans at Wembley Stadium in comments he later deleted.
He tweeted: "Immigration has surrounded the Wembley premises! I knew it was a trap! Hahahaha.
"The only way to get out safely is to wear an England jersey and paint your face w/ the St. George's flag!"
The England international, who claimed his comments were a joke, has until 1600 BST on 13 April to respond to the charge. (BBC Sport)
Well this was always likely to happen. Regardless of whether Carlton Cole's comments offended anyone, and one wonders if a single person took them to heart, it seems inevitable that the West Ham man would be charged with improper conduct and if he is handed a ban it could well have a huge effect on the Hammers fight against relegation.