Emirates boss has spent wisely but does he appreciate the cost from the fans' point of view.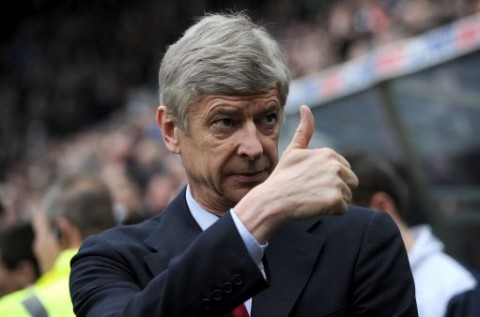 Wenger has chosen a different path in recent years to super-rich rivals Manchester City and Chelsea – one that involves identifying and nurturing young talent. He offered a staunch defence of his methods ahead of the Blackpool game.

"Do you know how much work and dedication is behind a team like that?" asked Wenger. "How much mental strength is behind a team like that?

We are in a strong position.

"They have not been built just like that, it is a real process of club work, coaching work – that is not just to go out and buy a player for X amount of money. What is hard in football is to build a team and work with the players every day."

Source: Arsenal.com
Arsene Wenger is an Arsenal legend and for what he has done for the club, it is a disgrace that 'fans' are calling for him to be sacked.
He is North London's answer to Johan Cruyff and Arrigo Saachi. The man is structuring the club so it it will sustainable for generations to come.
And while some may disagree with his prudent transfer deals, he has spent well over the 15 years he has been Arsenal manager.
But what Mr Wenger cannot do is use this as an excuse for not winning trophies.
It is true Arsenal have spent considerably less than all their closest rivals in the Premier League on players, and in a lot of cases bought wiser.
But while the club is spending less, the fans are not.
The Gunners have recently announced an increase in season tickets for the 2011/12 season of four per cent on average.
The cheapest seat is now £925, while down the road at White Hart Lane it is £625.
The Arsenal board may argue fans are paying more for a better football experience at the Emirates, but what Gunner supporters really want is trophies.
The Arsenal Supporters Trust has recently been pushing chief executive Ivan Gazidis of the importance of putting out strong teams in all competitions.
Wenger seems have to been listening following the performances in the Carling Cup this year, and were unlucky not to win the competition.
While Wenger has his principles and deserves huge credit for sticking by them he does need to understand that fans deserve more for their money.