Is failure at the Emirates acceptable?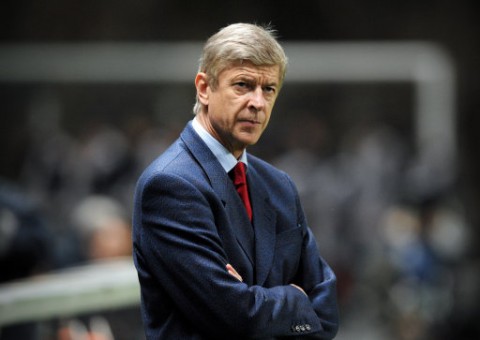 Arsene Wenger insists failure to win a trophy for a sixth successive season would not be a "disaster" for Arsenal.
The Arsenal Supporters' Trust recently expressed "considerable disappointment" at recent results.
The Gunners boss said: "We are second in the league. Is that a disaster? There are teams who invest 10 times more than us, and they are behind us.
"Some of the clubs behind us have done nothing for 20 years, yet suddenly get a lot of praise. I don't understand."
He added: "If we are disappointed at the end [of the season] then OK. Why do you say it's a disaster when we are second in the league? Do the 18 clubs behind us have a fantastic disaster?"
"Trophies are one way to judge a club. They're not overrated as it allows you to say you have won a trophy, but would you swap winning the FA Cup for playing in the Champions League?
"Is it a trophy or not to be in the Champions League? Is it more important to win the FA Cup?" (BBC Sport)
Is Mr. Wenger missing something here? Is he cleverly attempting to make extreme statements in order to help detract from what may well end up being another season where Arsenal win nothing. Clearly finishing second is not a disaster, however most, perhaps all, Gunners supporters expect their club to be winning silverware. The supporters are not greedy but clearly after six seasons without tangible success they have a right to feel annoyed.
The continued references to how much other teams invest in their squads is also a smoke screen and handily fails to address the manager's insistence on buying nobodies and youngsters. Wengers seems transfixed by his own genius. He believes it is better to scout out a player no one has really heard of and then hopes to mould the hidden gem into a diamond. Clearly on occasion this does indeed prove to be the case but the supporters would probably also like to see the Emirates boss investing in established talent.
Arsenal risk being in a state of permanent transition if they continue to always prepare for the future without taking account of the the here and now. Every season Wenger looks to bring in the next big thing whilst snapping you youngsters from around the globe and rightfully playing close attention and methodical thinking in relation to the club's youth system. However by acting in that manner the club continually has to bed in players for a season or two during which time the North London club loses ground to those who spend big sums on big name players.
Also making a statement like 'second place is no disaster' is more than a little defeatist and helps take the pressure off his players who may feel that being runners up is acceptable when in effect it just makes them the best of the losers. It is also worth noting that Arsenal are only four points clear of fourth spot, so finishing second is not a definite so what if the club finishes fourth, does the Frenchman then state "fourth place is no disaster?".
The expansion of the Champions League to four spots has created a culture of acceptance across Europe. It means that club's who do not win the domestic title can then have the second chance of qualification for the premier club competition but surely there is no substitute for winning?
The issue of money always seems inextricably linked to any reference Wenger makes about the success, or lack thereof, that the club fails to achieve. Clearly no Arsenal fan wants to see the club 'do a Man City' but they would also very much like to see the club show they do have money available to make significant signings.
Also the argument of how not winning titles doesn't equate to failure would be easier to swallow had the club not in fact had success in the not too distant past. Wenger has won a great deal as Arsenal boss, should the supporters just ignore that fact? How does Arsene explain away the fact the club was able to win trophies in the not to distant past but can now no longer appear to do so?
Also to state that 18 teams below may not deem the failure to win a title as unacceptable however most of those 18 teams may have gotten used to simply surviving in the English top tier. Some club's will deem a mid table finish, quite rightly in some cases, as a huge success. However Arsenal are a bigger club than most. They have tasted success and the supporters will therefore crave that taste again and making out that the supporters are somehow greedy for wanting to experience those sensations of success again is as misguided as it is unworthy of a man as clearly intelligent as Arsene Wenger clearly is.