Financial concerns at White Hart Lane may result in big name exits with Old Trafford boss Sir Alex Ferguson taking a keen interest in a North London trio.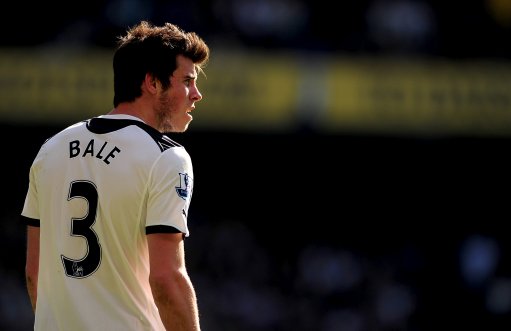 Tottenham may be forced to sell some of their leading players, including Gareth Bale and Rafael van der Vaart, due to the financial implications of failing to qualify for next season's Champions League.
Spurs have been one of the competition's most refreshing stories in recent years, using a gung-ho approach that until Tuesday had served them remarkably well and made them many friends across Europe.
Real Madrid, however, smashed their dreams to smithereens this week, running out 4-0 winners in the quarter-final first leg at the Bernabeu. And with Tottenham's domestic form stumbling, a season that promised so much could end in despair.
A series of managerial catastrophes, each one backed as well the last, has left the club with one of the biggest squads in the Premier League, and with a restrictive wage bill.
Speaking to the London Stock Exchange following the publication of Spurs' half-year accounts to December 31, 2010. club chairman Daniel Levy admitted a a policy of streamlining the squad is likely to be undertaken in the summer.
'We have hosted one of the largest squads in the Premier League during this period,' he said in his chairman's statement. 'It is important to create a healthy balance in any squad between competition for places and for players to play consistently.
'Whilst this large squad eased our progress in the Champions League, we shall continue to look to streamline our squad where appropriate.'
Prior to Tuesday's Champions League hammering in Madrid, Spurs boss Harry Redknapp suggested that only a world-record £80m bid would be enough to tempt the club into selling star man Bale, who signed a new deal earlier this year. That would represent a remarkable £75m mark up on a player who has only this season started to show anything resembling good form.
Van der Vaart is another who would likely fetch a significant amount in the transfer market having joined for a cut-price £8m on the final day of the summer window. Luka Modric, too, a £16m signing, is attracting interest from Manchester United.
SOURCE: Daily Mail
Is the Daily Mail scaremongering or could Tottenham really be forced to sell their big names to balance the books? Manchester United boss Sir Alex Ferguson is known to be an admirer of Luka Modric, Gareth Bale and Rafael Van der Vaart and news of financial problems at the North London club will come as music to the Scot's ears.
The Old Trafford manager is looking to conduct something of a clear-out of his own as he looks to build a new generation of talent at the club and has been heavily linked with a move for Welsh wing wizard Gareth Bale who many feel will be the logical long term replacement for veteran Ryan Giggs.
It would seem strange that the speedy success that Harry Redknapp has undertaken at Tottenham may in turn lead to the need to sell top notch members of the club's first team and perhaps it is more likely that the top four chasers will end up cutting a fair amount of deadwood from their ever expanding squad, as opposed to lopping off any strong branches.
The likes of David Bentley, Robbie Keane, Jamie O'Hara, Giovanni, Niko Kranjar and one or two of the club's faltering front line could be more easily sold without having stinging ramifications on Redknapp's long term plans.