Zurich bigwig claims he did not try and break Fifa regulations in deal with Wembley chiefs for World Cup votes.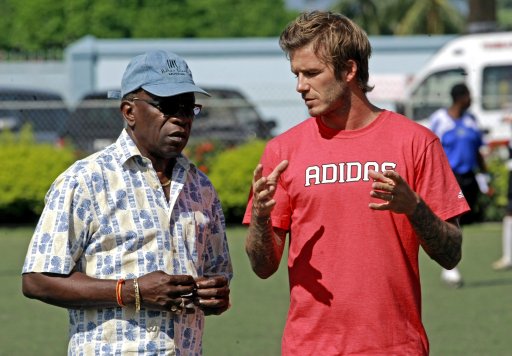 Fifa vice-president Jack Warner has denied attempting to break the governing body rules in a deal with the Football Association.
The Concacaf president allegedly asked Lord Triesman and Sir Dave Richards, then chairman and deputy chairman of England 2018, to build an education centre in Trinidad and Tobago.
Warner's request is a direct breach of Fifa rules as bidding nations are prohibited from offering gifts or other advantages to delegates.
The 68-year-old was supposed to use give his three votes for England's bid but turned his back on this country because of the British media.
But he angrily refutes the suggestion he asked the FA for the deal and claimed to not even know who Triesman and Richards are.
"It is total nonsense and a fabrication," Warner told the Times. "I do not know what you are talking about."
Warner insists the meeting never took place and even appeared not to know Lord Triesman's name.
"It is bullshit," he aded. "I don't know what you are talking about.
"Why should I ask David Freestone [sic] or somebody for some offices here? Why should I? To do what? It doesn't make sense.
"You guys are trying to dig up so much garbage. I say to you: you write what you want to write. It is bullshit."