Concacaf president wanted the FA to build an education centre in the Caribbean.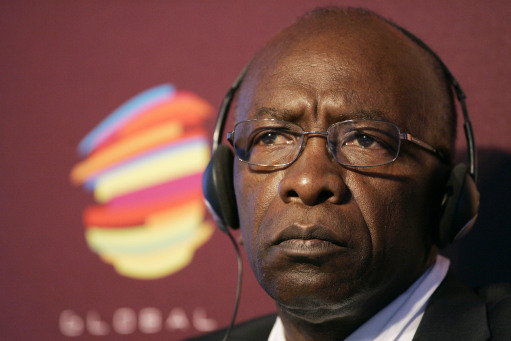 Fifa vice-president Jack Warner demanded the Football Association build an education centre in the Caribbean in return for his World Cup vote.
The Times reports the Concacaf president suggested the deal during negotiations with Lord Triesman and Sir Dave Richards, then chairman and deputy chairman of England 2018.
The two former FA officials confirmed confirmed details of the meeting at a hotel in Chelsea 18 months ago.
Warner's request is a direct breach of Fifa rules as bidding nations are prohibited from offering gifts or other advantages to delegates.
He was one of the most influential figures on the Fifa executive committee that voted in Zurich in December on the destination of the 2018 World Cup.
As Concacaf president, Warner was seen to be controlling three of the twenty-two votes. His backing was crucial if England 2018's bid was to win.
The meeting took place on October 7, 2009, in the business lounge of the Wyndham Grand hotel, during the first day of the Leaders in Football conference at Stamford Bridge, where Warner was staying.
Warner had been a conference speaker earlier in the day, and had also been publicly vocal in his criticism of the England bid, calling it 'lightweight'.
Triesman and Richards say it was over drinks that Warner asked for funds to build the education centre.
"He didn't say: 'Do this and I'll vote for you.' But it was always at the back of my mind," Richards said.
"I did nod my head at Triesman as if to say: Let's not get into this.
"What he said was England should be building this kind of education block as a legacy throughout the world. He did say Trinidad and Tobago wanted one.
"He said it was an education set-up that he wanted for the children of Trinidad and Tobago.
"I've heard these stories before so I wasn't going to get into that.
"I never discussed this with the chairman of the FA again. I didn't want to get involved in that sort of thing. I don't know if the FA took it any further."