Emirates hero values the importance of having veteran at Bloomfield Road.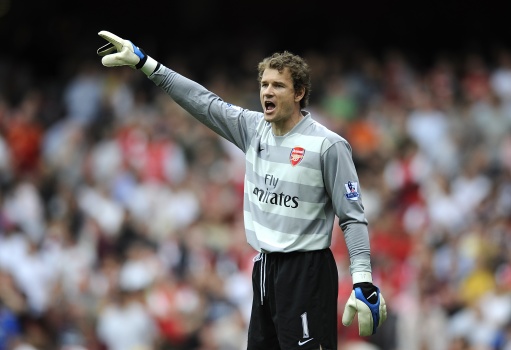 Arsenal midfielder Jack Wilshere has revealed goalkeeper Jens Lehmann was acting assistant manager on Sunday during the 3-1 win at Blackpool.
The 41-year-old made his first competitive start since May last year at Bloomfield Road after Manuel Almunia injured a knee in the warm-up.
Lehmann was seen throughout the game barking instructions at his defence but Wilshere confesses the German gave a half-time team talk.
The Arsenal teenager believes Lehmann was trying to rekindle the passion of the 2004 Invincible side that went unbeaten all season.
"He was brilliant," said the 19-year-old. "He was only called in ten minutes before kick-off but it was great to have him around.
"He's been there, done it all and was part of the 'Invincibles' so he knows what it takes to win the title. And we want to be like the 'Invincibles' too.
"He was a bit like an assistant manager on the pitch. He was telling us what it is like and was giving a team-talk at half time.
"He is so passionate, you could see that. He was screaming and shouting at everyone. I remember him being a bit crazy and a bit of a character before.
"But he looks after himself and is great to learn from. He's 41 and he's got a better body than me!"