The singer has hit back at Britney Spears' critics.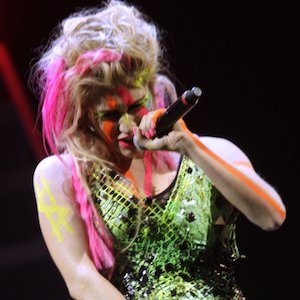 US artist Ke$ha has hit back at critics of Britney Spears, after the US singer was reported to have not written any songs on her latest album, Femme Fatale.
The Tik Tok singer, who wrote Till The World Ends, said Spears was an 'icon' and that she does not need to write her own songs.
'I think people should be themselves and be their own artist, whatever that means for her,' Ke$ha told MTV.
'She's an amazing singer, an amazing performer and she's an icon. I don't think that means she has to write.'
Ke$ha tickets are now on sale for the singer's 2011 UK tour dates.