Anfield legend not worried about who their rivals will buy in the summer.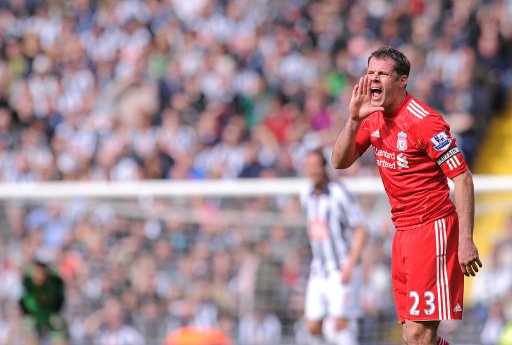 Liverpool defender Jamie Carragher is not worried who Champions League rivals Manchester City will buy in the summer.
The 33-year-old will face the oil-rich blue half of Manchester tonight knowing three points is essential if they are to keep their Europa League hopes alive.
City spent £125million on players like David Silva and Yaya Toure last summer, following that up by spending £27million on Edin Dzeko in January.
But Carragher, while predicting more City arrivals at the end of the season, insists it will not affect his team in the slightest.
"Obviously they have raised the standard for Champions League qualification with the players they have brought in," Carragher said.
"I am sure it won't stop as there will be more coming in the summer – but that is up to them.
"We only play Man City twice in a season so whatever they do is up to them.
"In the games we play against them we have to do well this season, next season and in the years to come because they will prove a difficult team to stop if they carry on spending that type of money.
"But we only play them twice and it is what we do, we will look after what we do at this club."