New Emirates owner sets his sights on winning trophies.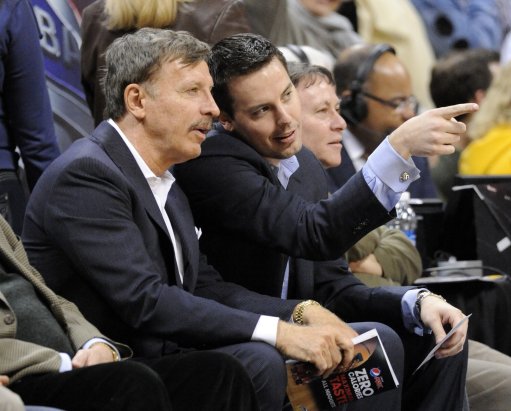 The new Arsenal majority shareholder Stan Kroenke has promised to to bring silverware back to the club.
The American businessman's company Kroenke Sports Enterprises (KSE) will seek to complete for the full takeover of the club after increasing their stake to 62.89%.
KSE have reached undertakings with major shareholders Danny Fiszman and Lady Nina Bracewell-Smith and must now bid to buy up the remaining shares.
Terms have been agreed with Arsenal shares priced at £11,750 and the club's value set at £731million, not including debt.
Kroenke's focus will turn to the shares held by Russian Alisher Usmanov, who own 27% stake in the North London club.
Arsenal have not won a trophy since the FA Cup in 2005 but Kroenke has backed manager Arsene Wenger and vowed to bring success back to the Emirates Stadium.
"We are excited about the opportunity to increase our involvement with and commitment to Arsenal," he said.
"Arsenal is a fantastic club with a special history and tradition and a wonderful manager in Arsene Wenger.
"We intend to build on this rich heritage and take the club to new success."
Wenger welcomed the news of the takeover and is excited to carry on working with the American.
"I have worked with Stan Kroenke at board meetings over the past couple of years and I believe he has the best interests of Arsenal at heart," he said.
"He understands the club's heritage and traditions and our ambition to run the club in a way which protects our long-term future."