The two US stars have collaborated together for a re-working of hit single, S&M.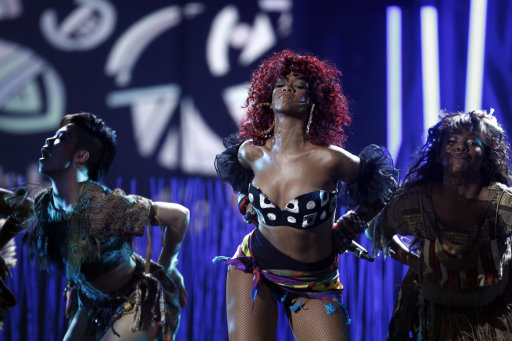 Rihanna and Britney Spears have teamed up to record a new version of hit single, S&M. Rihanna posted a link to the track, which sees the duo trading vocals, this morning after tweeting a number of teases overnight.
'I got a #SEXY collabo comin your way supa dupa soon!!!! OH YEAH!!! By popular demand….' she wrote before adding: 'Its BRITNEY BITCH!!!!'
Britney responded by saying: 'You're such a tease! I like it, like it… You think they're ready Ri Ri (sic)?'
Rihanna tickets are now on sale for the singer's upcoming UK tour, set to get underway in October 2011.