Brazil and Argentina's dominance of South American in recent years is undeniable. There has been an Argentine or Brazilian team in every final of the Libertadores since 1992. They are the two big powerhouses of the region, both in club and international terms. Will the up coming Copa America, which starts on the 1st of July, and the Knockout Stages of the Copa Libertadores bring about any changes?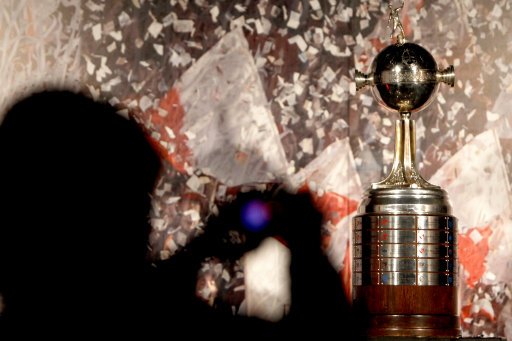 In a couple of weeks all the places in the Copa Libertadores final stages will be settled. Since 1992, only three non-Argentine/Brazilian teams have won the competition. Personally, I do not think so. Cruzeiro have been performing superbly so far with 4 wins and a draw as well as being top of the Mineiro Championship. Their final group game comes against another of the forerunners for the championship, Estudiantes LP. Juan Sebastian Veron's team won the Apertura in Argentina and are currently top of the Clausura. If Cruzeiro can win this game then I believe they can go on to win the competition. All the other Argentine and Brazilian teams, except Gremio – who secured qualification on Thursday night -, need good results from the closing games if they are to progress.
The main contenders from outside of the two big countries come from Paraguay and Colombia. Libertad cruised through their group which included some tough away trips. They will have to improve as they player tougher opposition however if they want to go far in this tournament. Rodolfo Gamarra and veteran striker Nicolas Pavlovich will be key for them.
Junior of Colombia have also looked very promising. After winning 4 consecutive games in the group stage they lost their first match away to Gremio on Thursday. Giovanny Hernandez has played well with Carlos Bacca providing the firepower upfront. Whether they have enough to go all the way remains to be seen.
Club America are definitely worth keeping an eye on as they sit top of what is arguably one of the toughest groups which also involves, Nacional (URU), Fluminense and Argentinos Juniors. Their form has been inconsistent so far though, I wonder if they will be able to handle the pressure should they progress.
The Copa America also set to start on July 1st and there are still rumours over who the final place will go to. Japan are said to be reconsidering their decision to pull out. I am not sure how likely it really is that Spain would participate, though if they did, I'm sure they would stand an excellent chance of winning. I think it is more likely that the USA, Costa Rica or Honduras are invited as they have been involved before. Argentina have struggled for consistent form on the International stage recently but are obviously one of the main contenders with Brazil.
Brazil has a young and evolving squad, though they seem to be getting better with each game. Of course they are likely to push to win, but what of the other teams.
The main opposition must surely be Uruguay. After a fantastic performance at the World Cup, the nation must be hoping for a performance of equal standing in this years competition. With Suarez performing well at Liverpool, Edinson Cavani joint top goal scorer in Italy, and Diego Forlan coming off the back of winning the Golden Ball at the World Cup they are not short of quality. It is a great chance for them to get their first win since 1995. This could be their year.
Paraguay and Mexico have the potential to spring some upsets, but I do not think they have enough quality in depth to seriously challenge the top teams.
On the whole I think it is likely that the Copa Libertadores will be heading to familiar territory in Brazil or Argentina. The Copa America on the other hand could be going elsewhere from Brazil after winning 4 of the last 5 tournaments. It will no doubt be an interesting tournament with increased competition for the trophy.
Goal of the week in the Libertadores goes to Caracas youngster Louis Angelo Pena. A cracking strike from outside the area that had the 'keeper beaten all ends up. It is the second goal in the clip, skip in to 1:00 to see it!
Will the pretenders step up and compete with the elite of the continent? It will surely be fascinating to watch and see if the giants can be toppled.