White Hart Lane star says he had confrontation with supporter but denies losing his temper.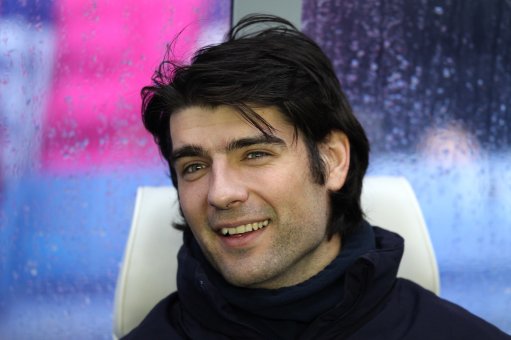 Tottenham Hotspur defender Vedran Corluka faces punishment from the Football Association following a row with his club supporters on Saturday.
The 25-year-old was receiving criticism from his fans after kicking a stoppage-time free-kick straight out of play in the 3-2 victory over Stoke City.
The Croatia international reportedly had to be restrained by assistant manager Kevin Bond after confronting them at the final whistle.
If the referee includes the incident in his report, Corluka could be facing an FA charge.
But Corluka has played down the row, insisting he was relaxed when he approached the stands.
"I told one supporter he was an idiot," said Corluka. "He was moaning during the match when he should have been supporting the team.
"I told him to support instead of criticising. But Kevin did not calm me down, I didn't need calming down."
Tottenham boss Harry Redknapp revealed he will have a talk with Corluka about the confrontation but doesn't expect any further action to be taken.
"I didn't see it. I wanted him to stick it into the corner for Gareth Bale but it didn't work," Redknapp said. "Players have to be careful in the current climate."
"I'll speak to Corluka about it, but I don't understand why fans want to give one of their own players stick."
One fan disagreed with the club's assessment of the incident
"He was like a man possessed," he told the Daily Star. "I was glad Kevin Bond came over and stopped him. Who knows what he would have done?"