Emirates boss listens to his player and is after San Siro hard-man.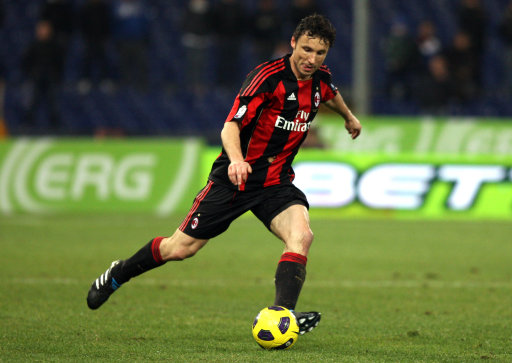 Arsenal manager Arsene Wenger wants to sign AC Milan midfielder Mark van Bommel after a recommendation from his striker Robin van Persie.
Van Bommel is out of contract at the San Siro in the summer as his six-month deal with the Serie A giant expires.
His Holland team-mate Van Persie has spoken to him about moving to the Emirates and helping bolster numbers in the middle of the park.
The Dutch forward also talked to Wenger about his close friend and seems to have convinced the Frenchman to enquire after the hard-man.
Wenger has been searching for an experienced holding midfielder to provide back up for Alex Song, and help nurture Emmanuel Frimpong.
Van Bommel could be the ideal candidate but rumours are circulating of Wenger's interest in the Holland captain's AC Milan colleague Andrea Pirlo.
The former Barcelona and Bayern Munich player could help add more steel and experience to the Gunners midfield which has been lacking in recent years.
Wenger would only be offering the Dutchman a rolling one-year deal but the chance of playing in England may be too good to turn down for Van Bommel.