The country singer has stated that she would like to work with Lady GaGa in the near future.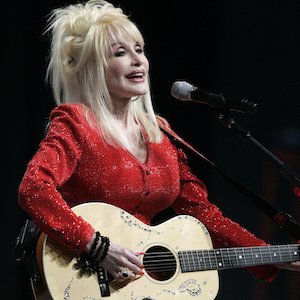 US country singer Dolly Parton has suggested that she would like to work with pop sensation Lady GaGa. Parton says she was impressed with the recent country remix of Lady Gaga's Born This Way, and would like to collaborate with the enigmatic singer on a new project.
Speaking to E! Online, Parton joked, "I think it's great. It's just wonderful. I love her. Maybe we should do something together – GooGoo and Gaga! You know those GooGoo candy bars in Nashville? I could be Lady GooGoo"
The 2011 Dolly Parton UK Tour is set to take place throughout August and September.