White Hart Lane club want answers from Newham council over funding for Upton Park side to move to Olympic Stadium.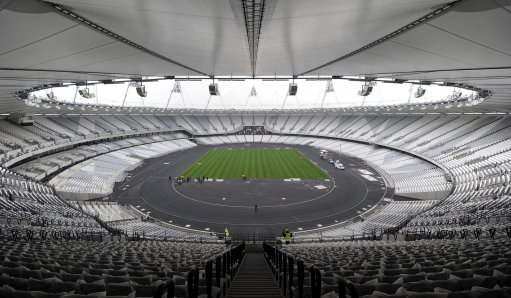 Tottenham Hotspur will take the London Borough of Newham to the High Court over their decision to award the Olympic Stadium to West Ham United.
Spurs are seeking a judicial review as they are unhappy with the processes that lead to the Hammers winning the bid to seize the venue after London 2012.
Newham council are loaning public funds to the East London club for the move, but Tottenahm feel this is an unjust use of taxpayers money.
Spurs contacted Newham directly in order for a response to their issues but their questions were ignored and went unnoticed.
The North Londoners now want the High Court to review the process, and only once their lawyers are satisfied will the process will be able to continue.
"The club has on Wednesday sought permission from the High Court to bring a claim against the London Borough of Newham for judicial review of Newham's process in providing a loan for the conversion of the Olympic Stadium
after the 2012 Games," read a statement on the club's website.
"The club wrote to Newham asking to explain its reasons and justification for its decision, but Newham has declined to respond to this request for information.
"Due to the time limits which apply to claims for judicial review, the club has had no alternative but to issue these proceedings in order to protect its position.
"The club continues to hold discussions with both local and national government bodies in order to seek to agree a feasible stadium solution."