Director and true fan passes away.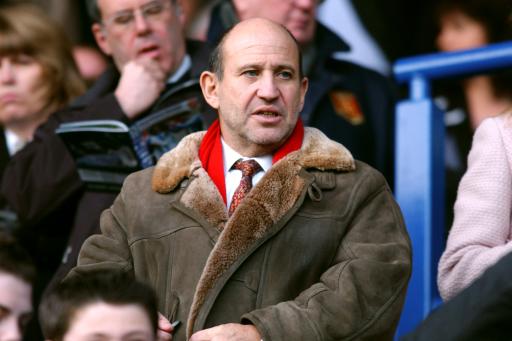 Arsenal director Danny Fiszman dies aged 66 after long illness
Arsenal have announced the death of director Danny Fiszman, at the age of 66, after a long battle against illness.
His death comes just three days after he sold his stake in the club to American businessman Stan Kroenke as part of the deal which triggered a full takeover of the Gunners.
A successful businessman, Fiszman joined the club's board of directors in 1992 and has been a key figure at the club since.
Arsenal chairman Peter Hill-Wood paid tribute last night, saying: 'Danny was a visionary director, a gentleman and a true Arsenal fan.'
Hill-Wood added: 'We are all deeply saddened by the loss of our dear friend Danny. His voice, wisdom and presence around the football club will be sorely missed.
Arsenal Football Club will forever be indebted to Danny for his invaluable foresight and contribution during the move from Highbury to our new stadium. Our thoughts are with his wife Sally, family and friends.'
SOURCE: Metro
It is perhaps a mark of Fiszman's popularity that the news of his death has been greeted with true mourning by all Arsenal supporters. The 66 year old had a long association with the North London club and he was credited with being a big influence in the successful move from Highbury to the Emirates Stadium. Our thoughts are with his friends and family at this time. A true Arsenal hero.