Long serving Gunners man does want to leave the Emirates Stadium just yet.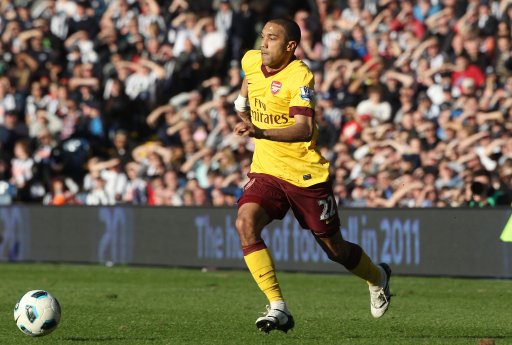 Arsenal left back Gael Clichy has confirmed he will not be leaving the London club this summer.
The French defender is one of a number of players who could be sold in the summer as Arsene Wenger considers a squad overhaul after another disappointing campaign.
But Clichy, who would be available on a free transfer next year, is adamant that he is keen to sign a new deal but would rather focus on his football until the end of the season.
'When I arrived at Arsenal it was because I wanted to improve myself as a player and to win titles, and that is normal with any player,' Clichy said.
'Wenger persuaded me to come here at a time when I was receiving offers from other clubs – and I have to say that my present and my future is with Arsenal.'
'I am leaving talks over my contract with my agent so that I can focus on my football,' the Arsenal star said.
'I know that there are rumours about me going elsewhere but I have nothing to say about that.
'I have always wanted to be at a club where I am content. Money is important but it is not a decisive factor. All I want is to win a title – that's my ultimate ambition.'
SOURCE: Daily Mail
There has been much speculation that Gael Clichy wanted out of Arsenal or at the very least that he wanted a better contract than the one he was offered but now the French international has made it clear he wants to remain at the club he has represented since 2003. The talented left back has not had the best of seasons and Arsene Wenger may be leaning towards electing to use Kieran Gibbs as a first choice in the coming season.
25 year old Clichy has had an up and down time of it this term and appears concerned at the continued lack of tangible success and clearly his statement that he wants to win a title displays his determination to succeed, but where does he intend on achieving such success? No doubt he feels that the Gunners can deliver on their obvious potential, but at what point do those hopes suffer a knock back? After six seasons perhaps?
The likes of Juventus, Liverpool and AC Milan have all been mentioned as potential destinations for the former Cannes man and a lot will depend on just how much the player needs the club and vice versa.