Emirates club marks the death of much-loved director by re-naming a bridge in his memory.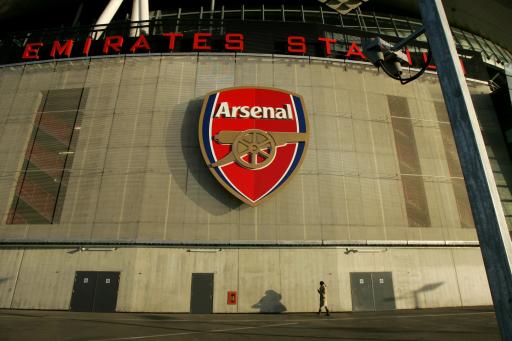 Arsenal will re-name two bridges at Emirates Stadium in honour of long-serving directors, Ken Friar and Danny Fiszman, the club have revealed.
Chairman Peter Hill-Wood unveiled commemorative plaques on the North and South bridges to mark the two men's huge contribution to the Gunners.
But the ceremoney was overshadowed by the news of the death of 66-year-old Fiszman following a long battle with illness.
The two men served on the Arsenal board of directors for a combined total of more than 55 years
Friar and Fiszman also led the project team in the club's successful move from Highbury to the new stadium. The Emirates will be their legacy.
The South Bridge, which contains the iconic giant 'ARSENAL' letters at one end, has been renamed 'The Danny Fiszman Bridge'.
Life-long Arsenal fan Fiszman , a highly successful businessman, was a leading influence at the Club since joining the directors board in 1992.
The North Bridge, which joins Emirates Stadium to Drayton Park, has been renamed 'The Ken Friar Bridge' in tribute to Ken Friar OBE.
The 76-year-old has worked for Arsenal since 1950. Starting his Arsenal career working in the Matchday Ticket Office.
'Mr Friar' as he is affectionately known became club secretary in 1973.
Ten years later, he was promoted to Managing Director, a position he held until 2000, when he took on the role as co-ordinator of the stadium move.
The pair were the driving force behind delivering the new stadium on time and within budget in July 2006, taking many years of hard work and dedication.
"These two men have had a huge impact on Arsenal Football Club," Peter Hill-Wood said.
"This is a small way of recognising their efforts and ensuring their passion and commitment to this great football club will be remembered through time."