Anfield man on his way to La Liga?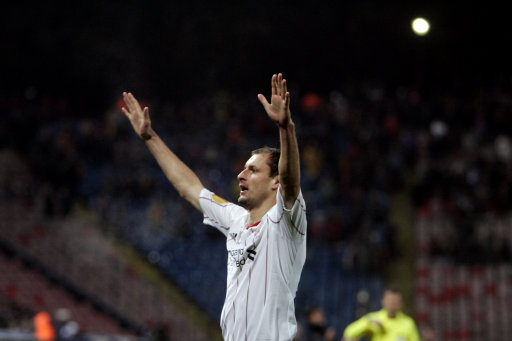 Liverpool may have found a buyer for Milan Jovanovic.
The People says Atletico Madrid are lining up a move for Liverpool's Jovanovic.
The Serbian midfielder has found it difficult to make an impact at Anfield and is set for talks over his future this summer.
Atletico are confident they stand a good chance of landing him, if Liverpool sell, as the two clubs have a good relationship from previous transfer deals.
SOURCE: Tribalfootball
To call Milan Jovanovic a flop would perhaps be a little harsh. The former Standard Liege man hasn't had much of a look-in having made just one Premier League start since September and it seems that there is a difference of opinion as to how best utilise the Serbian international. On most occasions the 29 year old has been used out wide but was predominantly used as an out and out forward in Belgium. Either way Kenny Dalglish looks happy to sell the free signing and now he appears to have a willing buyer.
Atletico Madrid are reportedly in financial dire straits, so much so that they may have to offload either Diego Forlan or Sergio Aguero and may see Jovanovic as a cheap back up. Milan has seen his best action on Europa League duty and perhaps his abilities are more suited to the continental game and it seems unlikely the Anfield outfit would ask for much more than around £3-4m for the powerfully built attacker.