The US singer has reportedly turned down a role on the popular talent show, due to her hectic touring schedule.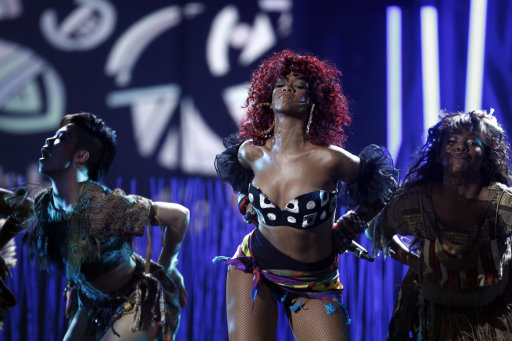 Rihanna has turned down a judging role on this year's US X Factor, due to her hectic touring schedule, although the singer has said that it is something that she would have liked to have taken part in.
Speaking to KISS FM, The US singer said, "Yes, it's something that I would have loved to do, actually. But our schedule doesn't allow and it's a demanding schedule to be on that show.
"You have to be around months at a time, which is impossible for me."
A tenth show at London's O2 Arena was recently added to the upcoming Rihanna UK tour, which is set to take place throughout September, October, November and December 2011.