White Hart Lane keeper knows his limitations.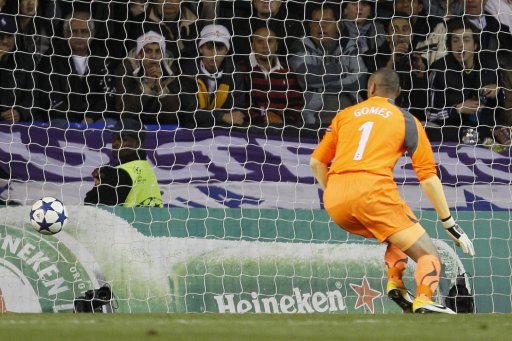 Tottenham goalkeeper Heurelho Gomes has said he needs to "show character" after gifting Real Madrid victory in their Champions League quarter-final.
He fumbled a 25-yard Cristiano Ronaldo shot and could not stop the ball trickling into his net as Spurs suffered a 5-0 defeat on aggregate.
Gomes has made a number of high-profile errors since joining Spurs in 2008.
"This was not my first mistake and I know it will not be the last one in my career," Brazilian Gomes, 30, admitted.
"But I need to show character like I did before." (BBC Sport)
Just in case you missed the error, watch below as a fairly routine save turns into a comedy event!
So remember Tottenham fan's, the Brazilian with butter fingers does plan on doing this again. Good to know.