Upton Park hero set to receive a fine over Ghana joke.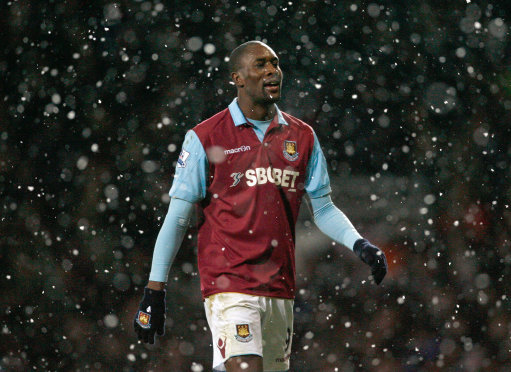 West Ham United striker Carlton Cole has accepted a Football Association charge of improper conduct following comments made on Twitter.
The 27-year-old used the social networking site to make a joke about Ghana fans being deported by immigration officials after the country's 1-1 draw with England at Wembley.
"Immigration has surrounded the Wembley premises! I knew it was a trap!," @Carlton9Cole tweeted.
"Hahaha. The only way to get out safely is to wear an England jersey and paint your face w/ the St. George's flag!"
Cole withdrew the comments but was still charged by the FA. He accepted it on Thrusday and could receive a fine or a warning, but a ban is unlikely.
"The FA has charged West Ham United's Carlton Cole with improper conduct relating to media comments," an FA statement read.
"The charge relates to comments made on Twitter during the England v Ghana fixture on 29 March 2011."
Lord Ouseley, head of Kick It Out, football's equality and inclusion campaign, said players need to more education on the social issues associated with networking sites.
"We continually urge the responsible use of mediums such as Twitter, particularly due to their increasing accessibility and popularity," Ouseley said.
"What can seem like harmless comments can be deemed offensive by others and lead to unwittingly reinforcing negative stereotyping, including racist ones.
"We will work with all our partners to ensure that education on what is and isn't unacceptable behaviour is ongoing."